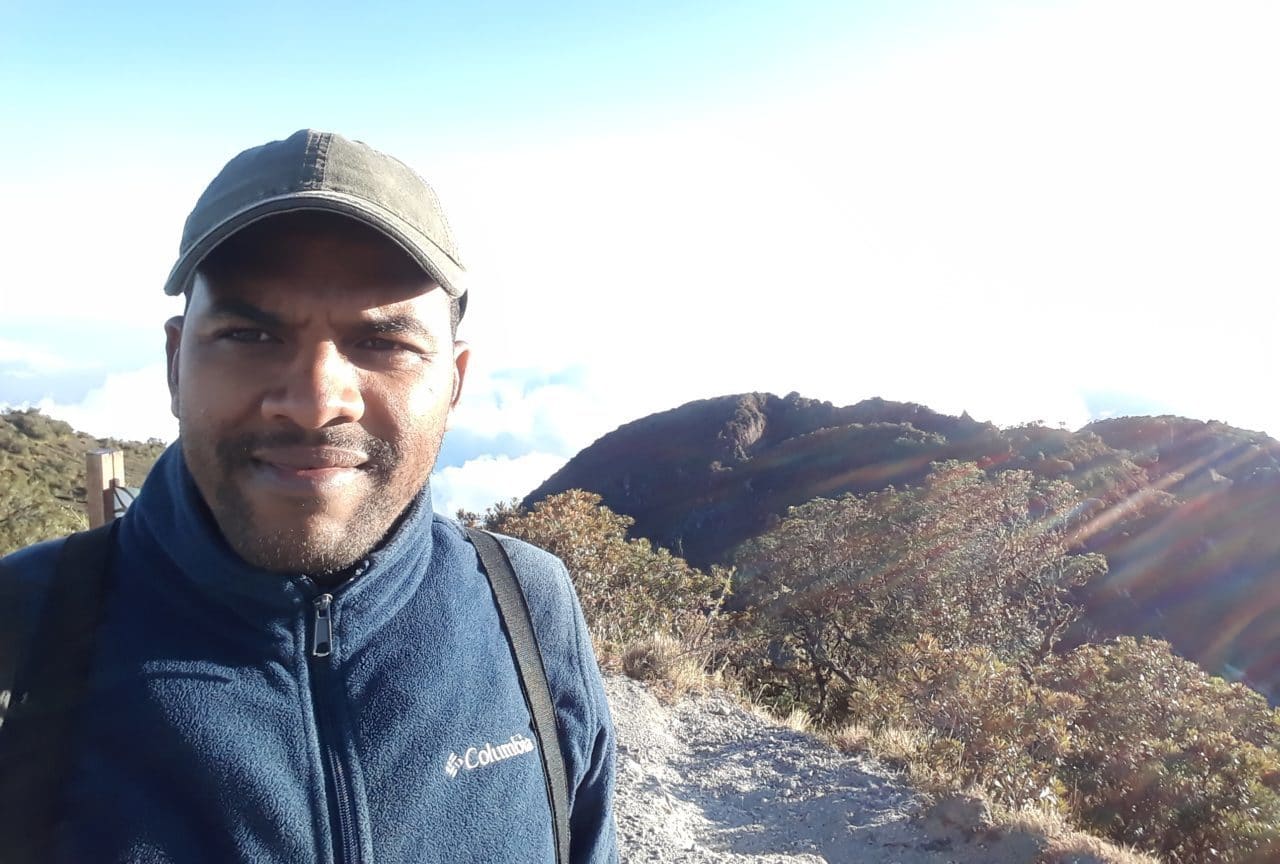 Edwin Campbell
Edwin was born and raised in Panama and his interest in wildlife and conservation started at a young age. He was about 15 years old when he first came across the Guide to The Birds of Panama. Shortly thereafter, he learned to identify a bird for the first time – a Squirrel Cuckoo.
Even though he did not become a birder at that time, this experience was undoubtedly something that motivated him to study biology. He moved to Florianopolis in southern Brazil to begin his studies. When he returned to Panama on vacation, by chance he learned of a bird monitoring course hosted by Audubon Panama. Upon his return to Florianopolis, he spent the rest of his college years studying frugivorous birds' interaction with Atlantic Forest trees of the Parque Estadual da Serra do Tabuleiro. It was also in that park where he had his first experience with nature tourism and environmental education. There too, was where he learned his first bird songs. The calls of the Great Kiskadee and of the unmistakable corocoxó (Hooded Berryeater) were unforgettable. During this time in Brazil, he was able to visit almost all the Brazilian biomes: Cerrado, Amazon, Caatinga and Pampas.
When Edwin returned to Panama in 2003, he began work on The Peregrine Fund's Harpy Eagle Conservation Project. He spent five years living at the far end of the famous Pipeline Road, the most popular birding hotspot in Panama. During this time, he had great bird encounters with some amazing species such as Rufous-vented Ground Cuckoo, Plumbeous Hawk and Great Curassow.
Living in South America
Shortly thereafter, he earned his Master's degree in Ecology and Conservation in Campo Grande, Brazil. This was the perfect opportunity to visit the last Brazilian biome that he was missing, the Pantanal.
In 2013, Edwin moved to the Central Andes of Colombia. In Manizales, he participated in different activities organized by the Sociedad Caldense de Ornitologia. He partook in Christmas Bird Counts, Neotropical waterbird censuses, and monthly birding trips. There, he began to keep a bird list, spent time looking for new birds and continued to learn about birds and their environments. His knowledge of birds allowed him to work for several of the most important birding companies in Colombia.
Now Edwin is back in Panama and is Whitehawk's main guide. He leads birding tours both in Panama and Colombia. On his tours, he promotes conservation and creates awareness by offering fun and educational experiences. Currently, he is a member of Sociedad Caldense de Ornitologia and Sociedad Audubon de Panama. In addition, he supports conservation and research projects for Colombian birds of prey, particularly the Black-and-chestnut Eagle.