Bird & Nature Trips
Join us for a private guided birding day trips in Panama for an unparalleled experience! Only 800 miles long, Panama is a small country, but one rich in natural resources and biodiversity. It is nestled between Costa Rica and Colombia and is bordered by the Caribbean Sea on one side and the Pacific Ocean on the other. This strategic location has favored the existence of a large number of animal and plant species. Scientists have cataloged about 1,000 different species of birds – roughly 10% of the species on the planet. Many of them can be seen within the limits of Panama City. This great diversity of species coupled with their relative proximity to the capital, makes any visit to this area a real treat for amateur and professional ornithologists.
Apart from our scheduled tours, we also offer shorter guided birding day trips in Panama. Whether on a Panama Canal tour, birding the world-renowned Pipeline Road or exploring the highlands in Chiriqui, Panama offers something for everyone. Our guides know the best places to observe birds locally, and also have extensive knowledge about the wildlife, flora and history of Panama. This is a fantastic way to spend a half-day or a full day during your visit, either on your own or with friends.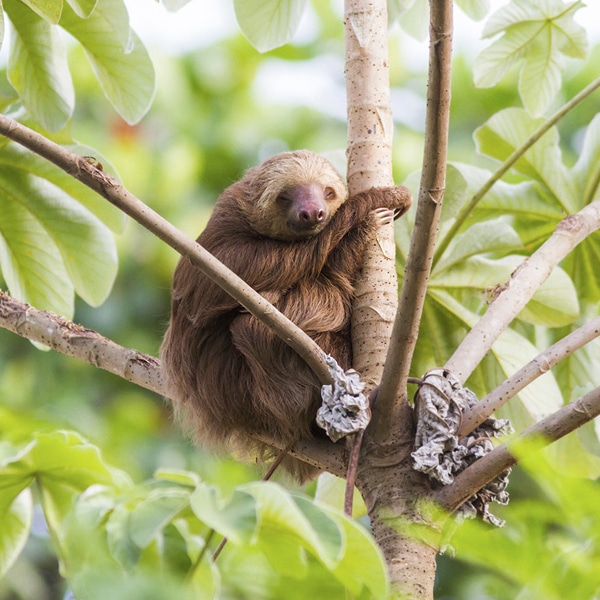 HALF DAY TOUR
(4-5 HRS)
If you don't have much time, or are only looking for a short introduction to tropical forests, birds and wildlife, a half-day trip is the best option for you. There are many wonderful birding destinations around Panama City to choose from. They are all home to some of the most colorful birds and interesting wildlife found in the Neotropics. Depending on your interests and the species you hope to see, we will help you choose the best destination for your birding trip.
| | |
| --- | --- |
| 1 pax | $240 |
| 2 pax | $240 ($120 ea) |
| 3 pax | $285 ($95 ea) |
| 4 pax | $360 ($90 ea) |
| 5+ pax | * TBA |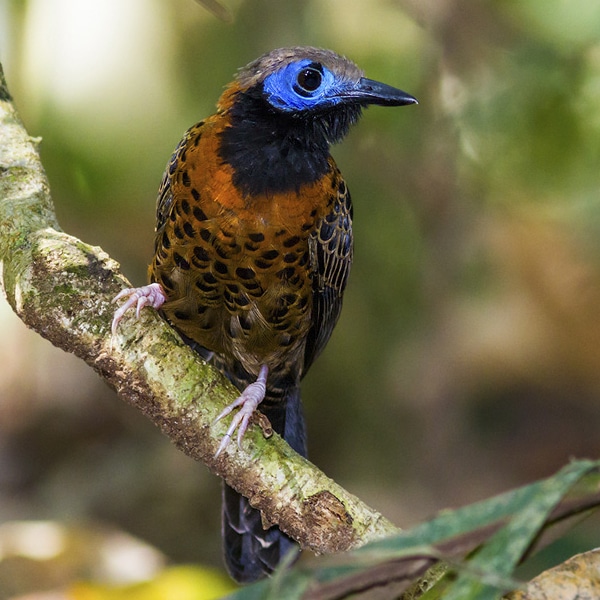 FULL DAY TOUR
(8 HRS)
If you wish to further explore the forests of Panama, are a more serious birder, or simply have more time, we recommend spending a full day with us. Full day birding excursions will give you a chance to look for some harder to see species. We spend more time observing bird behavior or learning more about Panama's biodiversity. Depending on your interests and level of bird activity, we may spend the day in one location or make shorter visits to several strategic destinations.
| | |
| --- | --- |
| 1 pax | $320 |
| 2 pax | $320 ($160 ea) |
| 3 pax | $375 ($125 ea) |
| 4 pax | $460 ($120 ea) |
| 5+ pax | * TBA |
EXTENDED DAY TOUR
(8 HRS)
We also offer full day birding trips to destinations a little further outside of Panama City. We can venture into the foothills and other habitats that host different species of birds and wildlife. Cerro Azul, El Valle de Anton and the Pacific Lowlands are full of avian specialties. Visiting these areas can make for a very productive day of birding! If you have a few days in Panama City, this is a great opportunity to see even more birds that the Isthmus has to offer.
Contact us for pricing
* TBA = To Be Arranged.
All prices are listed in US Dollars. Our Panama birding day trips include a fully personalized itinerary according to your preferences, a specialized local bird guide, a private vehicle, transportation within Panama City, National Park entrance fees, a complete list of birds and wildlife seen on the tour, and snacks (usually tropical fruits) and a light lunch (sandwiches) on full day tours. Long-distance pick-ups outside of Panama City proper and other service are not included and can be arranged upon request. Tips for the guide and driver are not included.
---
PANAMA CANAL BOAT TOURS
A boat ride on the world famous Panama Canal is an unforgettable experience and a unique way to enjoy birding in Panama. Being on a boat allows us to get much closer to otherwise shy wildlife. It offers a great opportunity for photography and observing animal behavior. Several species of monkeys, as well as crocodiles, iguanas, and a number of waterbirds are often easily seen during this tour. It also gives you a chance to get up close to enormous container ships and intricate sailboats in transit through the canal. This is a truly unique Panama adventure and ideal for families.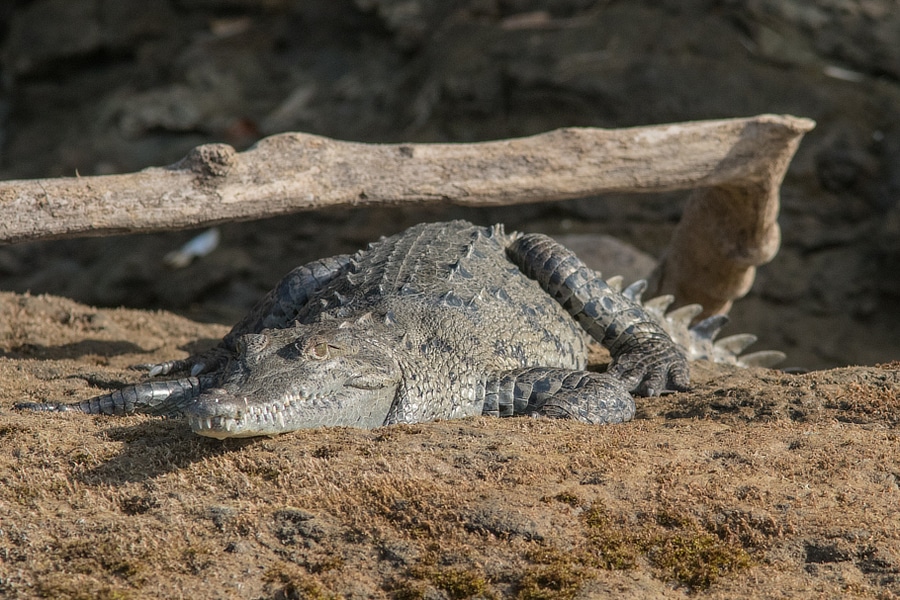 ---
Inquire and book your Panama birding day trips by filling in the form below or by emailing us at info@whitehawkbirding.com. We will respond to your request within 24 hours.
---
PANAMA BIRDING DAY TRIP DESTINATIONS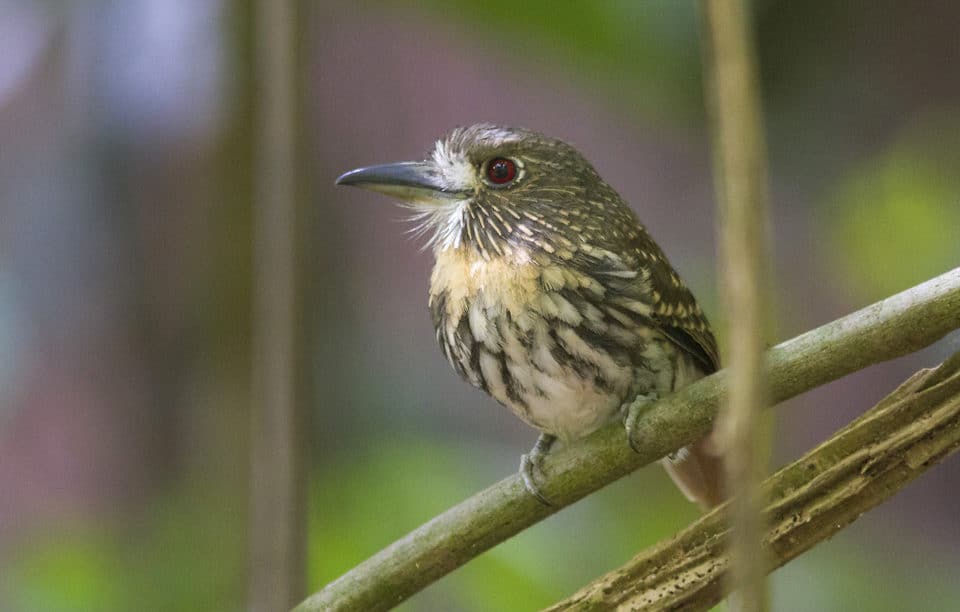 PIPELINE ROAD
World-famous Pipeline Road runs much of the length of Soberania National Park. Over 20 kilometers long, it is without a doubt one of the best places to see birds in the country. Black-throated Trogon, Black-breasted Puffbird, Great Jacamar, Blue Cotinga and Ocellated Antbird are just a few of the species found here. It is a great place to look for rarities such as Great Curassow, Tiny Hawk, Pheasant Cuckoo and Rufous-vented Ground-Cuckoo. Other wildlife can be seen in abundance here – howler and capuchin monkeys, two and three-toed sloths, and tamandua are some of the most charismatic mammals. A visit to Pipeline Road can also include a stop at the Panama Rainforest Discovery Center. Hummingbird feeders and a 100′ tower are among the attractions at this center.
GAMBOA & SUMMIT PONDS
Bordering Soberania National Park, Gamboa is a quiet town with a number of open areas that are good for birding and photography. Set along the Chagres River, it is a good place to look for King Vulture, Rosy-thrush Tanager, Black-tailed Trogon, Flame-rumped Tanager, and a few species of euphonias. The largest rodent in the world, the water-loving capybara, can also be found here. Across from the Summit Zoo and Botanical Gardens are the Summit Ponds. Here, there is a chance to see Boat-billed Heron, Capped Heron, Amazon Kingfisher, and if lucky, a pair of Spectacled Owls, among many other species.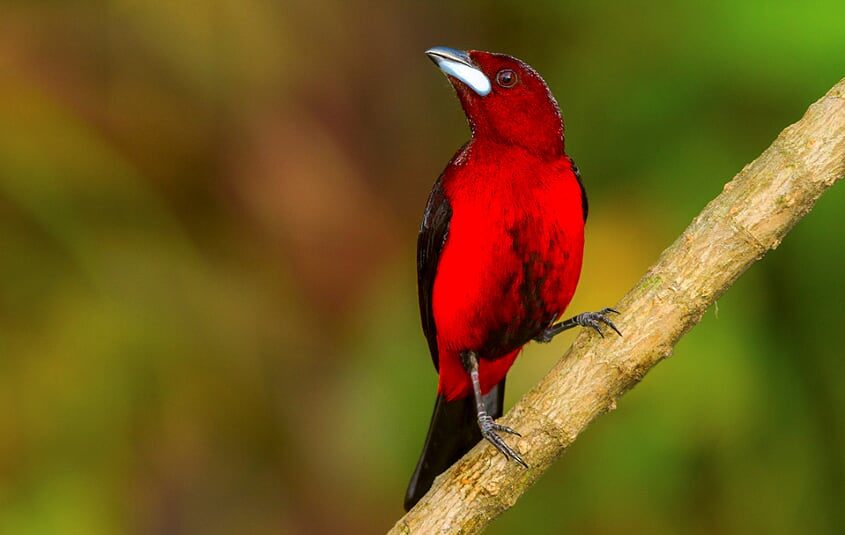 METROPOLITAN NATURAL PARK
Metropolitan Natural Park is the only tropical forest park located within a major metropolitan area in Latin America. It encompasses approximately 190 hectares of semi-deciduous lowland tropical forest about 70 years old, as well as areas of grass and younger second growth. This is an excellent place to find birds of dry tropical forest, as well as the more widespread forest species of the Canal Area. Some of the most interesting species of the park include: Yellow-crowned Parrot, White-bellied Antbird, the Panama endemic Yellow-green Tyrannulet, Lance-tailed Manakin, Bay Wren and Rosy Thrush-Tanager.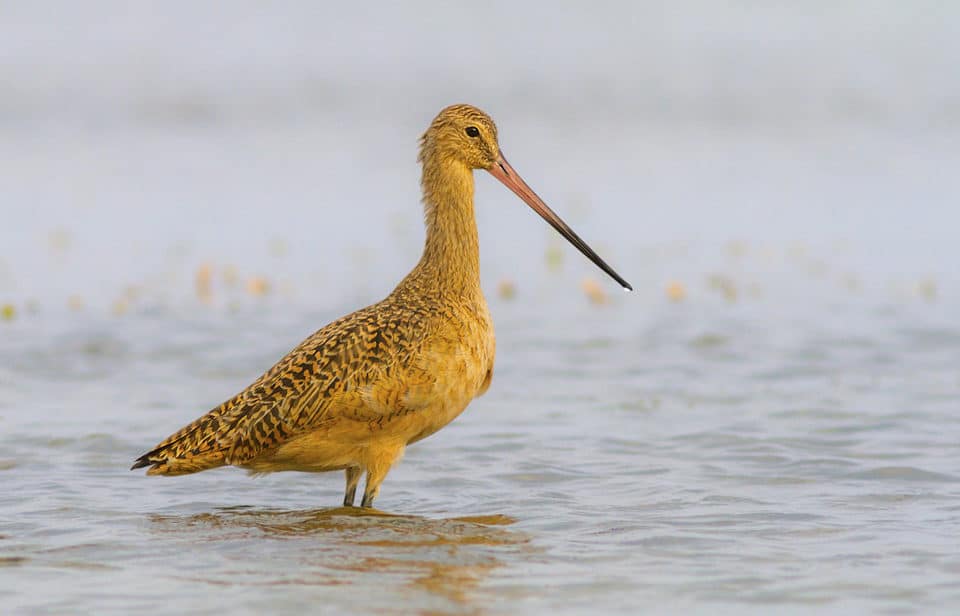 PANAMA VIEJO & BAY OF PANAMA
Bordering the skyscrapers of Panama City, the extensive mudflats and adjacent mangroves of the Bay of Panama provides excellent habitat for waders and shorebirds. This location is designated as an Important Bird Area by Birdlife International. It is a major migratory stopover and overwintering site for Western and Semipalmated sandpipers, Marbled Godwit, Red Knot, Short-billed Dowitcher and other "peeps." Gulls, pelicans, cormorants, herons and storks congregate on the productive mudflats where nutrients are abundant, making this one of the best birding areas in Panama City.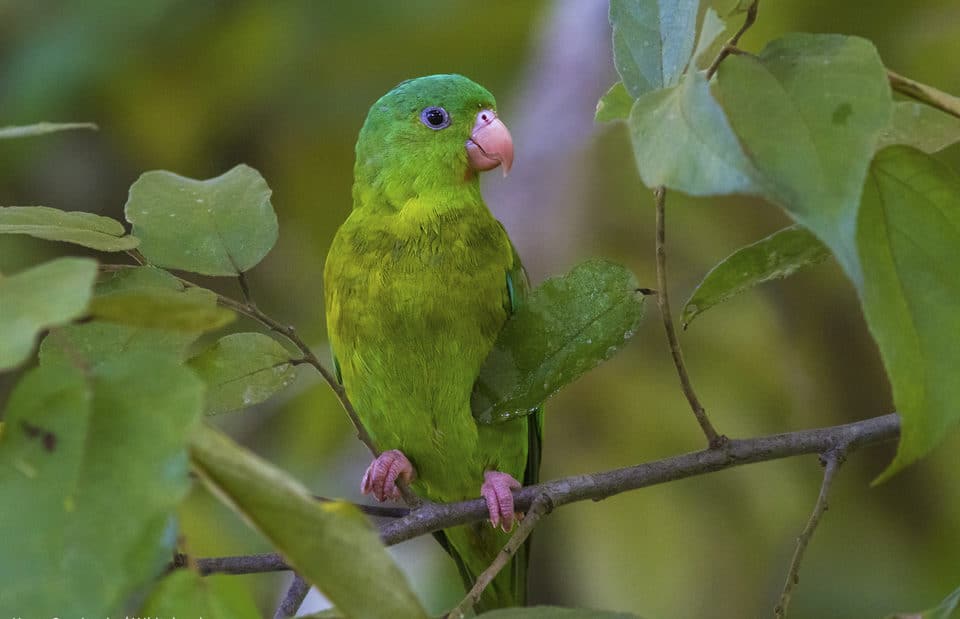 CLAYTON
This old U.S. Army base in Panama City has a surprising number of bird species and makes for a nice stopping point to or from your main birding destination. A seasonal pond is the perfect habitat for Wood Storks, Gray-cowled Wood-Rails, and Capped and Cocoi herons. Gray-headed Chachalaca, Crane Hawk, Southern Lapwing, Black-throated Mango, Orange-chinned Parakeet, Whooping Motmot, Keel-billed Toucan, Crimson-backed and Blue-gray Tanager can also be found in this area.
---
PANAMA EXTENDED DAY TRIP DESTINATIONS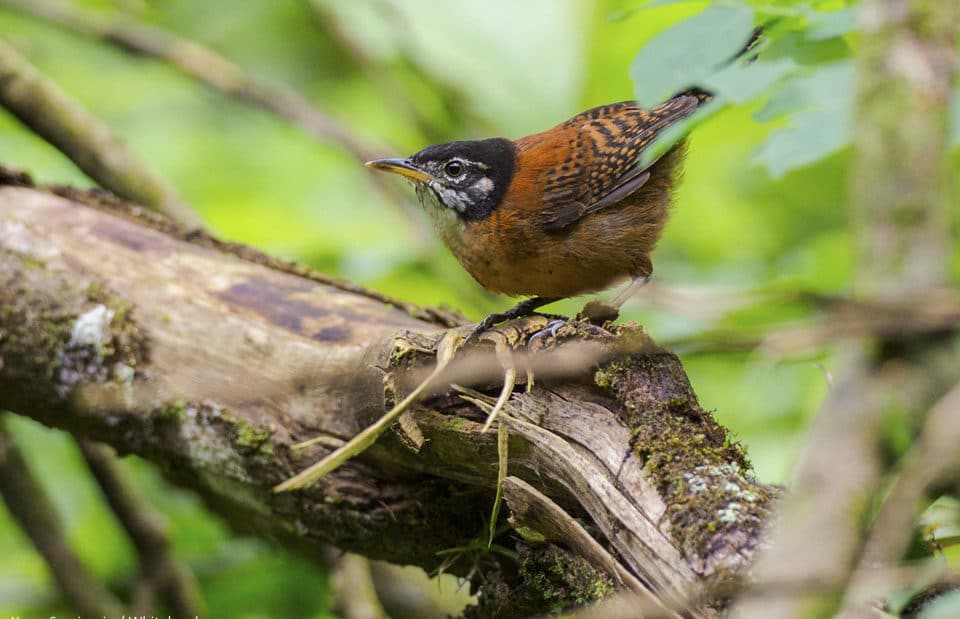 CERRO AZUL
Cerro Azul is a wonderful place for birding only 1 hour from Panama City. It is particularly great for hummingbirds, as more than 20 species of hummingbirds can be seen here. White-tipped Sicklebill, Green Hermit, Long-billed Starthroat, Rufous-crested Coquette and Violet-capped Hummingbird are just a few species that can be found in this area. Cerro Azul is also home to the near-endemic Stripe-cheeked Woodpecker. A myriad of foothill species including Yellow-eared Toucanet, Black-eared Wood-Quail, Rufous-winged Tanager and White-ruffed Manakin are found in Cerro Azul.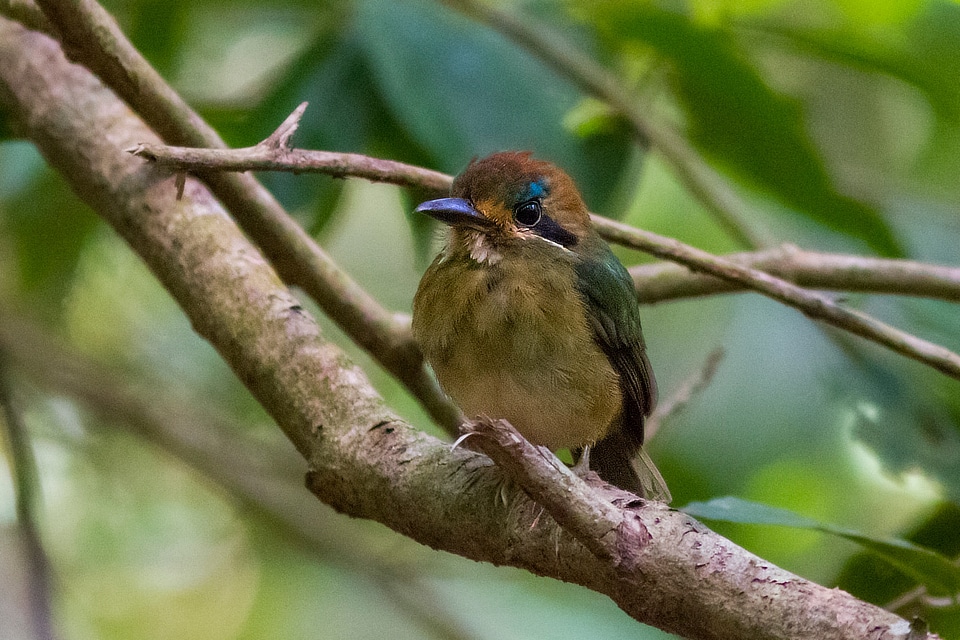 EL VALLE DE ANTON
El Valle is a picturesque mountain town located inside the caldera of an extinct volcano. Approximately two hours from Panama City, it is a great place to observe birds of second growth, Pacific-slope forest as well as foothill cloud forest. El Valle is home to many avian specialties including Tody Motmot, Rosy Thrush-Tanager, Dusky-faced Tanager, Orange-bellied Trogon, Wedge-tailed Grass-Finch and Rufous-vented Ground-Cuckoo. It is an excellent destination to combine with the canal area for a Panama birding day trip.