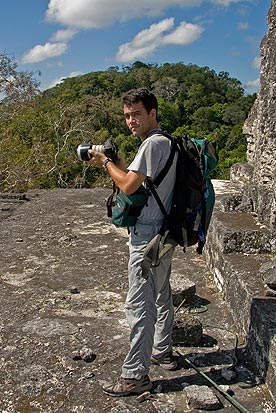 Angel Muela
Angel began working with raptors in wildlife rehabilitation centers in his native Spain when he was 15 years old. When he moved to the U.S. for college, he began giving presentations at local schools with a live raptor on his fist. He has since used his skills in falconry to successfully release captive-bred and rehabilitated raptors back into the wild. Through Whitehawk, Angel hopes to share his love of raptors with anyone who will listen and hopes to continue working toward the conservation of all birds around the globe.
Marta Curti
Marta became fascinated with wildlife at a very young age. Seeing deer grazing at a local park, or hearing the howls of coyotes or the hoots of Great-horned Owls outside her bedroom at night were rare and special treats for a young girl living in Los Angeles. After college she worked as an educator and interpretive ranger for the US Fish and Wildlife Service. In 2000, she began working as biologist for The Peregrine Fund. When not in the field, Marta finds solace and joy in her regular yoga practice. Marta is also a published author of several bilingual children's books and a novel entitled In All Things.
Yeray Seminario
Yeray has always had a special affinity for birds. Putting binoculars around his neck was a revelation and being able to identify birds through the use of field guides was sublime. His interest in wildlife led him to study Veterinary Medicine, and later to work in wildlife rehab centers to breed raptors in captivity. He returned to school and earned a Masters degree in Conservation Biology while he dedicated himself to studying the causes of the disappearance of the Red Kite in his native Canary Islands. Yeray has also dedicated a large part of his time to photography.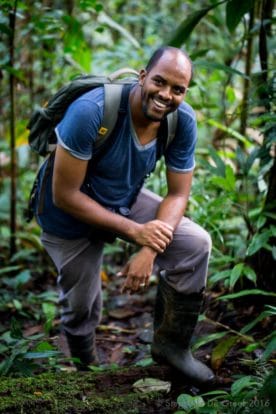 Edwin Campbell
Edwin has always enjoyed being surrounded by nature. From an early age became interested in conservation and in learning the names of the birds he observed in his own backyard - the forests of Panama. Edwin worked for several years with The Peregrine Fund's Harpy Eagle captive breeding and release program. He later earned a Master's degree in Ecology and Conservation in the Brazilian Cerrado. In 2013, he moved to Colombia, where, he began his guiding career. With Whitehawk, he leads birding tours both in Colombia and Panama, and continues to promote conservation and one-of-a-kind nature experiences.
Jenn Sinasac
Jenn has had a passion for birds and wildlife from a very young age.  She began working directly with birds of prey during her school years, leading environmental education programs. Following her dream to live in Latin America, Jenn began working on field projects, specializing in raptors and biological conservation in Panama, Belize, Ecuador and Costa Rica. She has a keen interest in eco-tourism, and sees great value in the connection between nature and tourism. Jenn has a BA in Wildlife Biology and a post-graduate certificate in Ecotourism Management. 
Maikel Cañizares
Maikel was born and raised in Cuba. An ornithologist and conservationist, he began working at the Ecological Reserve in Banao, Central Cuba, where he developed many conservation projects with endemic fauna, with special focus on the management and conservation of the Cuban Parrot and the Cuban Parakeet. He has taught Biology students at the Havana University, and has published several conservation and research papers and is chapter author of six books. He is currently President of the Cuban Zoology Society.