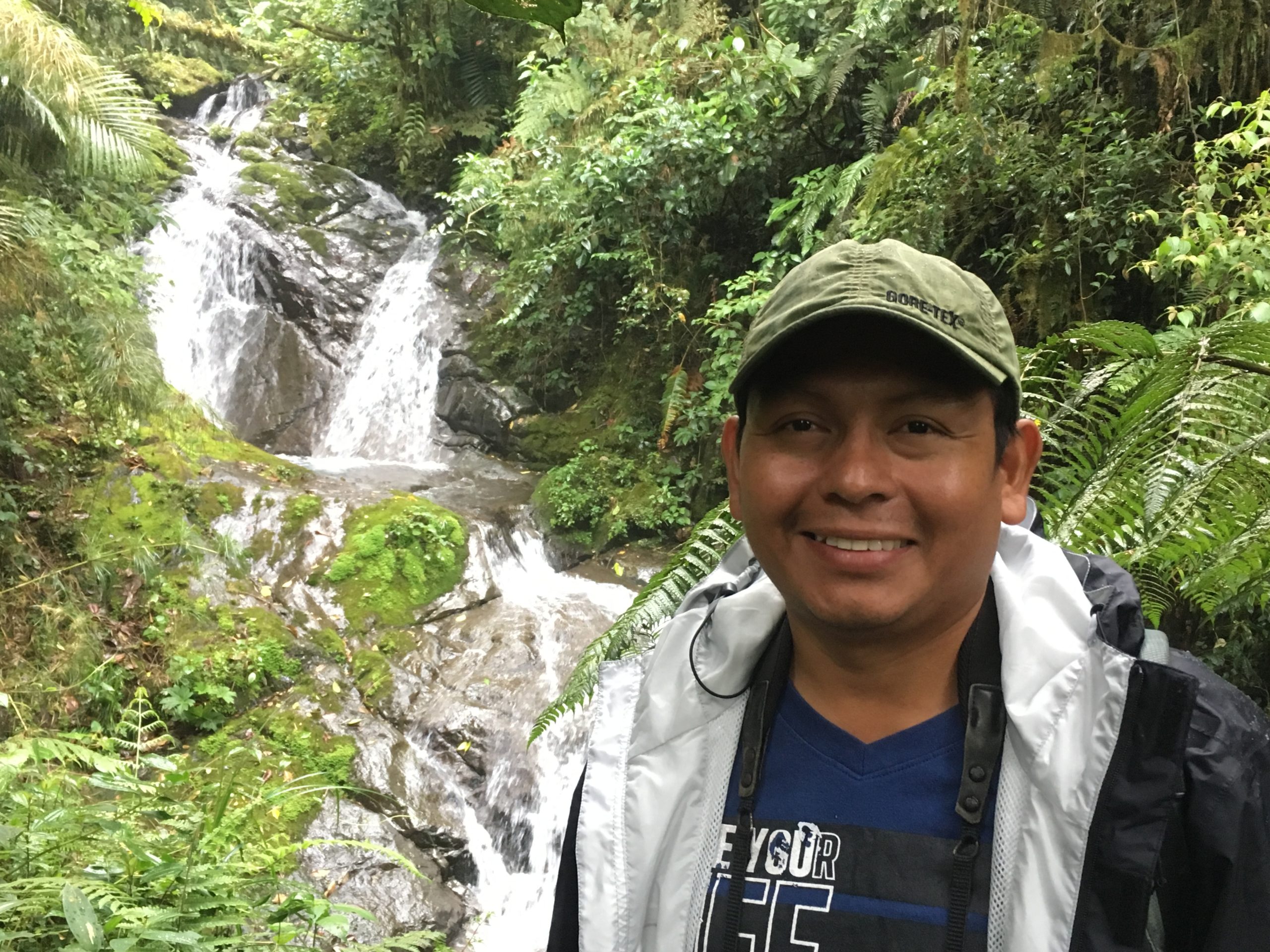 DOmi alveo
Domiciano ("Domi") Alveo was born and raised in El Valle de Antón, in the province of Cocle, Panama. "El Valle", located in the caldera of an extinct volcano, is well-known as a birder's paradise. Domi's interest in birds started when he was in his early youth, and he began studying the birds in his area, learning how to identify them by sight and sound.
One of his earliest jobs was working as a canopy zip-line instructor and nature guide. He began his focus as a dedicated bird guide in 2007, when he worked as a bird guide in Gamboa, leading hundreds of tours of Pipeline Road and the Gamboa area, and other nearby regions. In fact, Domi guided Whitehawk's very first birding tour in Panama! Domi has spent countless (happy!) hours in the field, birding throughout the major regions of Panama. He guides our tours in Darien, central Panama, and the western highlands. He is always keen to scout new areas to bring birders. He enjoys recording bird calls and sharing them with the eBird community. Domi is also highly experienced in working with photographers and has great skills for bringing in shy birds for photos.
Domi has been guiding tours for Whitehawk since 2012 as a freelance guide and joined our team full-time in 2023. Domi is an avid eBirder, and he enjoys creating trip reports and uploading his recordings. Check out his eBird profile and keep up to date with all of his recent sightings across Panama.
When not guiding, Domi enjoys gardening, traveling with his family, and taking his daughters out birding.