The Isthmus of Panama, nestled between two oceans and connecting two continents, has much to offer anyone interested in birds, nature, culture, and history. Planning to travel to Panama? Read more to find out our favorite things about this lovely country, in no particular order.
1. Biodiversity
Despite its small size, Panama is one of the most biodiverse countries in Central America. Boasting over 1,000 species of birds in an area roughly the size of South Carolina, plus around 1800 species of butterflies, more than 200 species of mammals, and more than 300 reptiles, there is a lot to see almost no matter where you go or when you travel to Panama. Even in many parts of Panama City, Orange-chinned Parakeets, Keel-billed Toucans, and Yellow-headed Caracaras can be easily seen among the towering skyscrapers!
Once you set foot into the wild places (some within the city limits) you will be amazed at the number of animals found here. Elusive cats, such as jaguars, ocelots, and jaguarundis, call Panama home. Other incredibly fascinating creatures such as slow-moving sloths and gangly anteaters surprise us from the treetops. Boas that shimmer with all the colors of the rainbow, lizards that walk on water, poisonous frogs, and butterflies, like the beautiful Blue Morpho, show us that Panama has a lot to offer to any nature lover.
2. Harpy Eagles
One of the largest raptors in the world and certainly the most powerful, the Harpy Eagle is one of Panama's most iconic birds of prey. Historically found from southern Mexico to northern Argentina, its populations in Central America have been in decline over recent decades. Today, Panama is the last known country in Central America with healthy breeding populations of this species. Panama is also the easiest country in which to see this majestic bird. After landing at the international airport in Panama City, you will be just a few hours away from Harpy Eagle territory. Visiting an active nest is one of the best ways to observe these powerful birds of prey.
3. Panama Canal
No trip to Panama is complete without a visit to the Panama Canal. Famous worldwide for the engineering ingenuity required to construct it in the early 1900s, it continues to fascinate us even today. In operation 24 hours a day, 7 days a week, the canal runs like clockwork. Over 40 vessels transit the canal daily.
There are many ways to explore this historic waterway. You can take a full-day boat tour and get a close-up view as you travel through the locks themselves. Or, enjoy a morning boat tour on Gatun Lake. Though you will not traverse the locks on this tour, you will likely pass large tanker ships moving through the canal while also enjoying peaceful wildlife watching. Finally, you can visit the Miraflores Locks visitor center (Pacific side), and learn about its amazing history while watching vessels transit the locks. Or, venture to Colon to the Aguas Claras Locks to see the new Panama Canal expansion, finished in 2016, and watch as ships pass through the locks as you stand on "terra firme".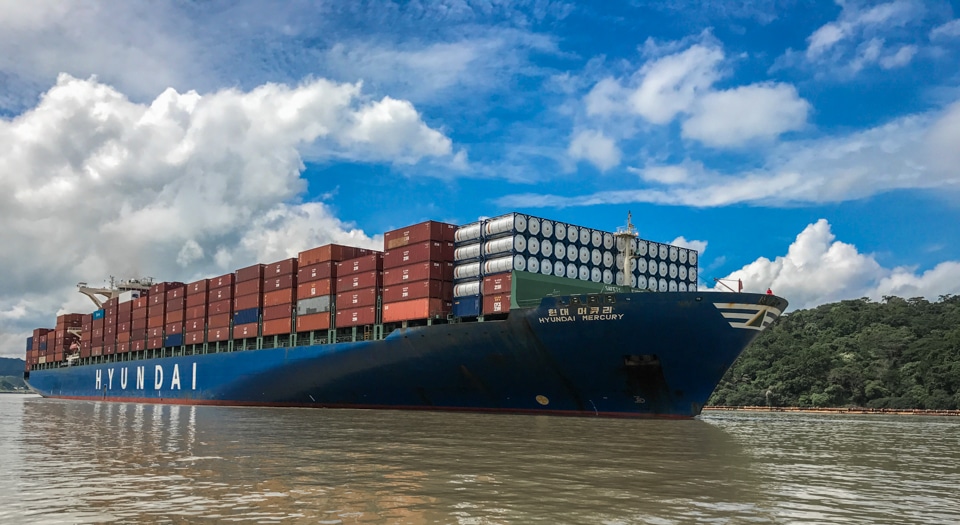 4. Darien
On the border between Colombia and Panama lies Darien National Park, one of the biggest tracks of forest in Central America and home to the largest population of Harpy Eagles in the region. Several hundred species of birds and other emblematic animals like Jaguar, Baird's Tapir and Giant Anteater can also be found in these rich forests.
Darien is also a place full of history and cultural diversity. The first European settlements took place in this area in the early 1500s. In the 1600s, gold was found and extracted throughout the years. Those mines are no longer in use and the area remains rich in biodiversity. There are three indigenous groups that still remain in Darien: the Guna, Embera, and Wounaan. They are all working to develop ecotourism programs in their communities and that can be visited when you travel to Panama.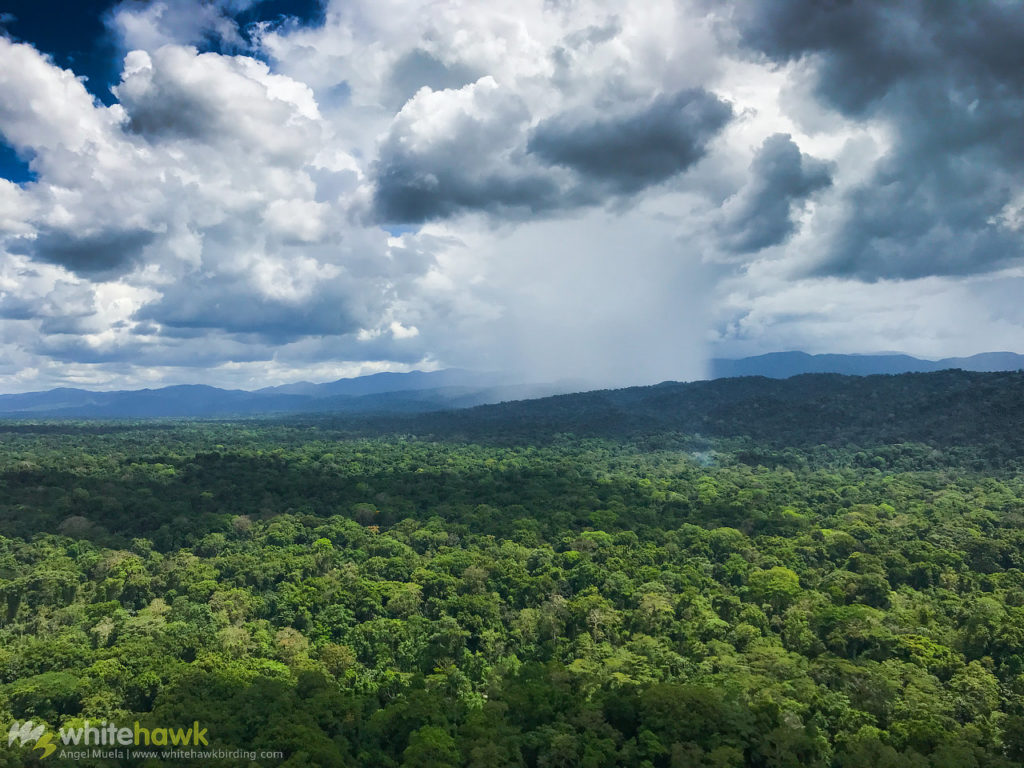 5. The Chiriqui Highlands
At the other end of the country, touching the border of Costa Rica, you will find Panama's Western Highlands. In the province of Chiriqui, amidst the lush cloud forests, a number of unique bird species can be found. The highlands of Panama and Costa Rica host a multitude of Talamancan specialties, including Black-faced Solitaire, Fiery-throated Hummingbird and Long-tailed Silky-flycatcher. One of the most sought out birds is the Resplendent Quetzal. This bird can be seen with relative ease throughout the year but is especially common during their breeding season from January to April. Venturing deeper into the highlands affords us chances to see Three-wattled Bellbird, Bare-necked Umbrellabird and Black Guan.
One of the highlights of this area is a trip to the summit of Volcan Baru. On a clear day, you can see both the Pacific and Atlantic oceans from the top. This is also a great place to see the highest elevation birds in Panama. Volcano Junco, Sooty Thrush, Timberline Wren, and the rare Unspotted Saw-whet Owl are all found near the summit. This area of Panama is also famous for its coffee. There are several coffee plantations, some of which are internationally renowned for the world's most expensive coffee, Geisha.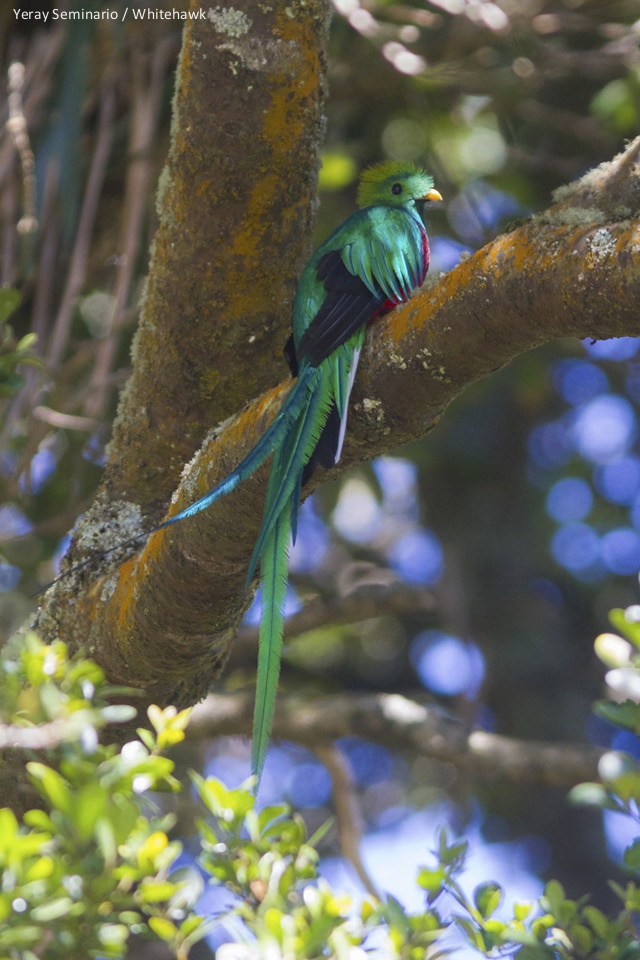 6. Humpback Whales
From June to October, many people head out to the ocean in the hopes of viewing pods of Humpback Whales that come to Panama's waters during their migration. It's in these warm waters that cows give birth to and care for their young. In less than two hours by ferry, you will arrive at Las Perlas Islands. There, it is quite common to see several whales in a day during this time of year, with the tell-tale spray as they come up for air an easy way to spot them. Pantropical Spotted Dolphins and several seabirds such as Brown and Blue-footed Boobies, Brown Pelican, Magnificent Frigatebird and others can all be seen on a nice day of whale watching.
7. Raptor Migration
Every year between September and November, hundreds of thousands of birds of prey make their migration from North America to their wintering grounds in South America. Most of these raptors use thermals to aid in their long-distance flights. Soaring on these rising air currents allows them to gain height and travel without spending extra energy to flap their wings. Since these thermals form over land, the migrating raptors are "forced" into a funnel that is the narrow Isthmus of Panama. During this time, one only needs to look up to see large flocks of Turkey Vultures, Swainson's and Broad-winged hawks flying in wide circles as they rise higher into the sky, then glide forward in a virtual "river of raptors." Other species observed in migration, include Osprey, Peregrine Falcon, and Mississippi Kite.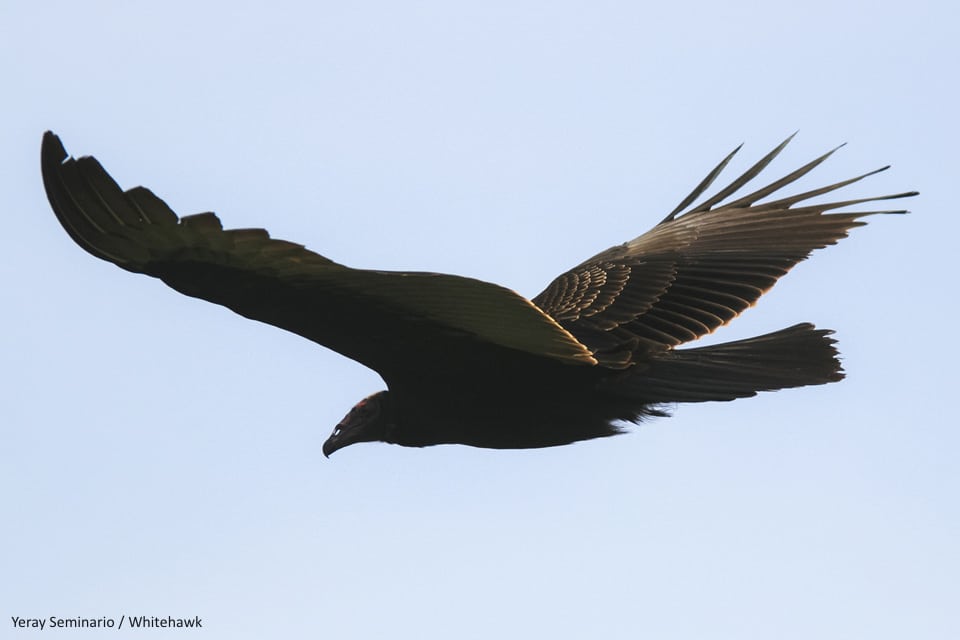 8. Pipeline Road
Pipeline Road is world-famous for good reason. Over 20 kilometers long, it traverses Soberania National Park spanning the eastern banks of the Panama Canal. It is one of the best places to see birds and Neotropical wildlife in Panama. Birders have reported over 400 species of birds along this road. For anyone who decides to travel to Panama, a walk along Pipeline Road is a must! Five species of trogons, four species of puffbird, three species of toucans, a plethora of parrots, manakins, and hummingbirds are all found here. Great Jacamar, Blue Cotinga, Ocellated Antbird, Tiny Hawk, and Pheasant Cuckoo are just a few of the birds you may come across.
Other wildlife is found in abundance here. Mantled Howler and White-faced Capuchin monkeys, Hoffmann's Two and Brown-throated Three-toed sloths, and Northern Tamandua are some of the more commonly seen mammals. Just off of Pipeline Road, you will also find the Panama Rainforest Discovery Center. Hummingbird feeders and a 100-foot tower are among the attractions found at the center.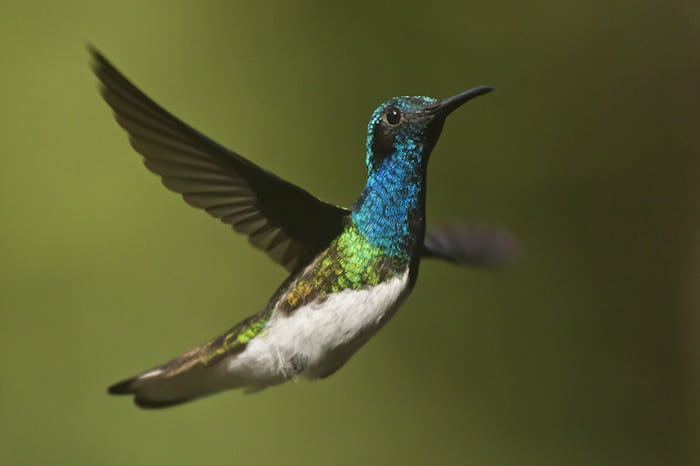 9. Metropolitan Natural Park
Metropolitan Natural Park is located within Panama City. Its dry forest habitat is home to a surprising number of animals and plants. This park is the only tropical forest park located within a major metropolitan area in Latin America. It encompasses roughly 190 hectares of semi-deciduous lowland tropical forest. It is an excellent place to find sloths, Geoffroy's Tamarin and Howler Monkeys. You can also find birds of dry tropical forests and more widespread forest species of the Canal Area. Here we can find Yellow-crowned Parrot, White-bellied Antbird, the Panama endemic Yellow-green Tyrannulet, Lance-tailed Manakin, and Rosy Thrush-Tanager. The trails in the park are all well-marked and accessible. A 20 minute hike up to the "mirador" (lookout) will reward you with great views of Panama City.
10. The Beaches
Panama is probably the only country in the world where you could have breakfast by the Pacific Ocean, lunch by the Caribbean, and dinner by the Pacific again. Its location and geography make it unique. Many of the beaches in Panama are worthy of being on a postcard. A two-hour drive west of Panama City will bring you to the extensive black sand beaches of the Pacific Ocean, popular for both tourists and Panamanians alike. In San Blas on Panama's Caribbean coast, palm trees, white sand, and crystal blue waters await you. You can get there by car in about three hours from Panama City. Panama is also famous for its surfing beaches so, if you are into riding waves, bring your board and visit the world-renowned beaches of Santa Catalina and Bocas del Toro.
There you have it! Our top 10 reasons to travel to Panama, a truly amazing country. If you are planning a visit to Panama, check out our day trips and exciting birding and wildlife multi-day tours. We are sure you will take many wonderful memories home with you!