Cuba is the largest island in the Caribbean. Known for its colorful cityscape and delicious food, Cuba also offers great biodiversity. Approximately 371 species of birds reside in or migrate through Cuba every year. Deciduous forests, xeric landscapes, grasslands, rivers, high mountain peaks (the highest mountain is Pico Turquino, which reaches nearly 6,500 feet), marshes, mangroves, and even pastures and plantations provide much-needed habitat for Cuba's birdlife.
One of the most fascinating aspects of Cuba is its high level of endemism, particularly in birds. There are seven genera endemic to Cuba and 26 endemic species. Sadly, over 80% of the country's endemic birds are of conservation concern. Some, such as the Cuban Macaw, have been lost to us forever. This incredibly colorful bird was last seen over 150 years ago and is known to be extinct. Others, such as the Cuban Kite, have only been reliably documented a handful of times in the early 2000s. Despite these losses, Cuba offers much to celebrate, to discover, and to observe. Read on to learn about some of Cuba's most iconic endemic, resident and migratory species.
Cuba's National Bird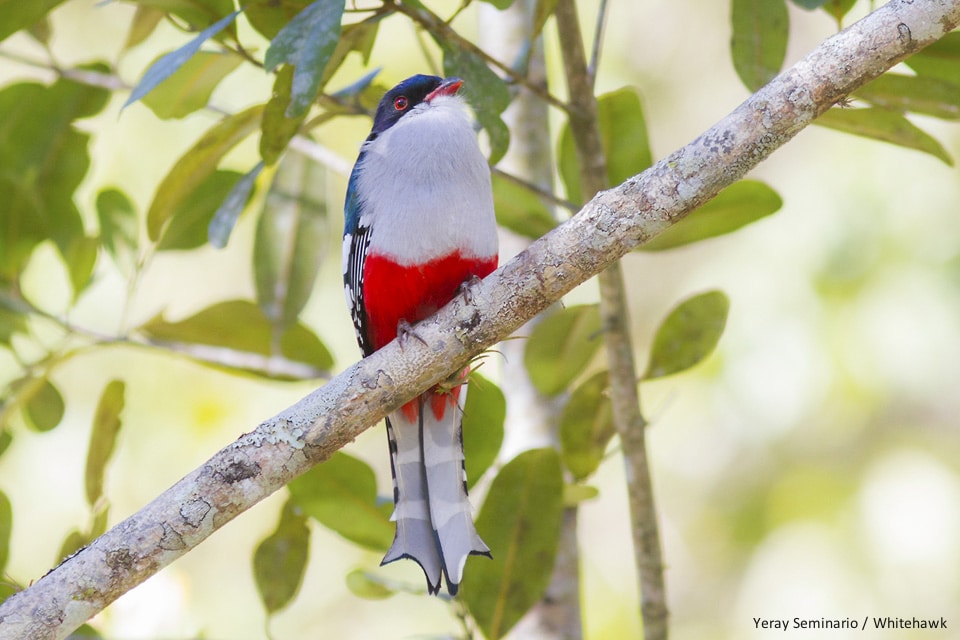 When talking about the endemic birds of Cuba, perhaps the best place to start is with Cuba's national bird – the Cuban Trogon. It is draped in blue, red, and white (the colors of Cuba's flag) as well as green, orange, and black. It is adorned with a fancy layered tail that looks like the tail of a jacket reserved for royalty. Among all of the beautiful trogons we have in the world, the Cuban Trogon stands out among one of the finest. This species is surprisingly easy to see, thanks in part to its wide distribution across the island. It also tends to sit still for long periods of time, perching in mid-levels of the forest, and is often vocal.
The Cuban Trogon is omnivorous. Fruits and flowers make up a large part of its diet. It also eats insects and reptiles, both of which appear to be even more important food sources during its breeding season. We search for this species in forested areas.
Endemic Birds of Cuba
Cuba, though relatively small in area, is home to 24 viable endemic birds that can be spotted around the island. In addition to those, there are a couple of species, notably the critically endangered, near-flightless Zapata Rail, and the Cuban Kite, which have not been reliably seen in recent times. Let's take a look at some of Cuba's charismatic avian endemics.
Perhaps one of the most sought-after endemics found on the island is the diminutive, gem-like Cuban Tody. This is a small bird with a big appetite, eating close to 40% of its body weight in fruits, insects, and other food items, such as spiders and even small reptiles, in a single day. Its bright emerald-colored head and back, deep pink throat, and pale belly make this species unmistakable. This species is also relatively easy to see, since it perches often at eye level or below, and is widespread across the island.
The Zapata Wren is perhaps one of Cuba's most sought-after birds. This species has one of the most limited ranges of any bird in the world. A visit to the Zapata Swamp is a must if you hope to catch a glimpse of this lovely, cryptically colored wren. We can find it vocalizing or flitting about in grassy marsh areas among the cattails and shrubs. It has a similar diet to the Cuban Tody – feeding on fruits, insects, and small reptiles.
Of course, any list of the endemic birds of Cuba wouldn't be complete without mentioning the Bee Hummingbird, the smallest bird in the world. It measures only 2.24 inches long (5.7 cm), and weighs 1.6 g. This hummingbird is a little more challenging to see but tends to frequent areas with shrubs and flowers, such as forest edges and gardens.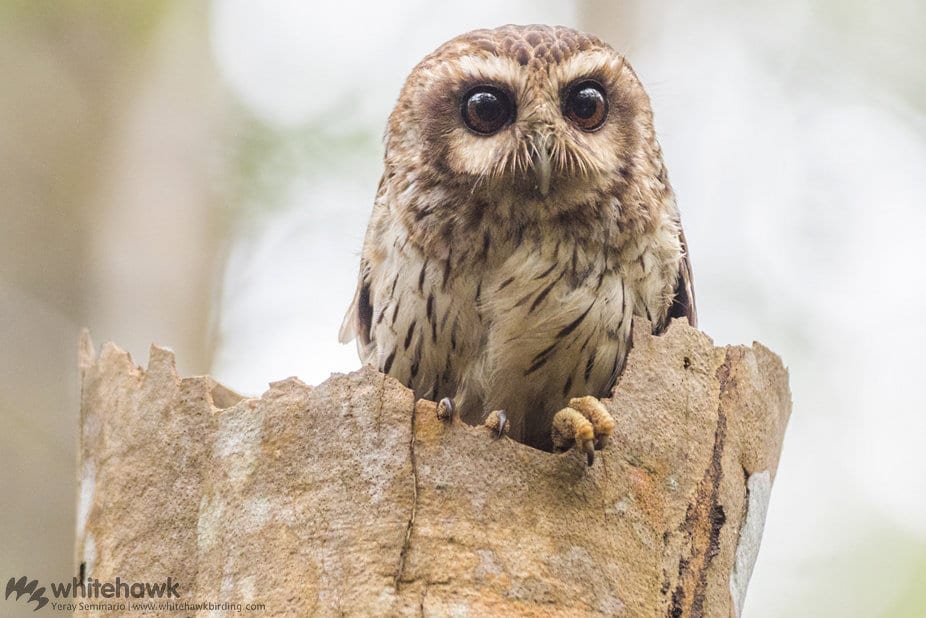 Other notable endemics include the Bare-legged Owl, a secondary cavity nester, and the Cuban Parakeet – the only endemic Psittacidae on the island. Look for this parakeet in Los Hondones and Bermejas. Other endemic species include Gundlach's Hawk, Blue-headed Quail-Dove and, Cuba's only two endemic woodpeckers, Fernandina's Flicker and Cuban Green Woodpecker.
Regional Endemics
The Caribbean is an incredibly rich region for both terrestrial and aquatic wildlife. Here, the second-largest barrier reef – second only to Australia's Great Barrier Reef – supports sea turtles, fish, rays, manatees and so much more. On land, there are a number of bird species whose ranges are limited to the plethora of islands, inlets and cays found here. Cuba is home to around 21 regional endemics, found only in the Caribbean.
Some of the more iconic species we can find in Cuba include the Cuban Parrot, also known as the Cuban Amazon. This medium-sized parrot is also found in the Bahamas and the Cayman Islands. Look for it in forests and open grassland areas dotted with palm trees. The Great Lizard-Cuckoo, also known as the Giant Lizard-Cuckoo, is found in Cuba, La Isla de la Juventud, and the Bahamas. It lives in a variety of forest types from sea level to higher elevation mountains.
The Red-Legged Thrush, another regional endemic, has a wider distribution throughout the Caribbean. We can find this species in Cuba, Isla de la Juventud, parts of the Bahamas, as well as Hispaniola, Puerto Rico, the Cayman Islands and others. This lovely thrush also lives in a wide variety of habitats including forest, shrub areas, farmlands and even cities.
Other regional endemics that live in Cuba include Tawny-shouldered Blackbird, Cuban Emerald, Antillean Palm-Swift, West Indian Woodpecker, La Sagra's Flycatcher, Palm Crow, Loggerhead Kingbird, and West Indian Whistling-Duck.
Migratory Birds in Cuba
During the summer and fall, Cuban fields, forests, mangroves and skies are bustling with migratory birds. These habitats, and many others, are important stop-over points where some migratory birds can rest and refuel before continuing on their long journey. They also serve as wintering grounds for other migrants, particularly warblers and shorebirds.
As you can imagine, Cuba is a fantastic destination to watch mixed flocks of North American warblers on their wintering grounds. Though it is hard to choose favorites among the many lovely and colorful warblers that overwinter in Cuba, the Black-throated Warbler is one of Cuba's most stunning migrants. It moves along branches as it forages for insects which it gleans from leaves. Another stunning migrant we can observe here is the lovely Northern Parula. We can find these small but spectacular warblers in forests, pastures, and plantations. They feed on a wide variety of insects such as beetles, ants, and caterpillars. They will also forage for seeds or berries.
Other migratory warblers that overwinter in Cuba include Palm Warbler, American Redstart, Cape May, Black and White, Swainson's, and Tennesee warblers.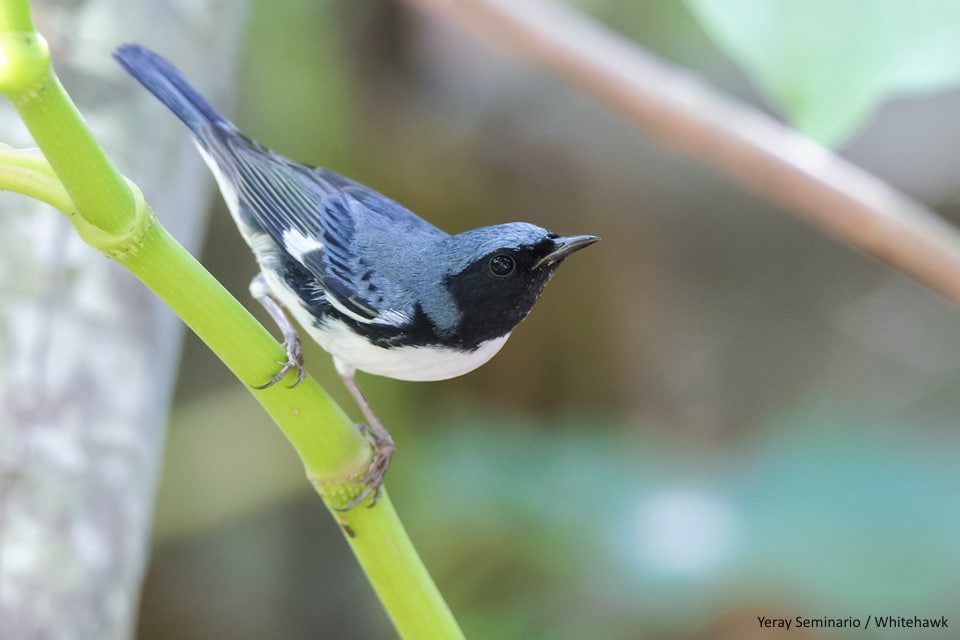 Birding Around Havana
Located approximately 15 km from the city center, the National Botanic Garden in Havana is a good place to start. Covering approximately 600 hectares, these gardens display thousands of different plant species that represent some of Cuba's most fascinating landscapes. Birding here is quite good. Here, we can look for Cuban Blackbirds feeding on tree blossoms, Cuban Green Woodpeckers working up and down some branches, as well as Cuban Vireo, a subspecies of American Kestrel (Falco sparverius sparverioides) found in Cuba, and Northern Bobwhites, which are an endemic subspecies (Colinus virginianus cubanensis).
Where to find Birds in Cuba
One of the best things about Cuba is that quality birding can be done from just about anywhere. While the list of places that offer excellent birding opportunities is quite long, we have chosen three must-see stops on any birding trip to Cuba.
One of the largest wetlands in the entire Caribbean is Cuba's Zapata Peninsula. Zapata Swamp is of course home to the endemic Zapata Wren, Zapata Sparrow, and Red-shouldered Blackbird. The ever-elusive, critically endangered Zapata Rail also makes its home here but observing one has proven difficult. The Salinas de Brito tidal flat area is a good place to search for Cuban Black Hawk, another Cuban endemic, and American Flamingo in astounding numbers, Reddish Egret, and White-cheeked Pintail, among many others.
Of course, no birding trip to Cuba would be complete without a visit to Viñales. This region is home to stunning "mogote" landscapes – one of Cuba's most unique and beautiful regions. Cuban Grassquit, Oriente Warbler, Scaly-naped Pigeon, West Indian Woodpecker, Cuban Solitaire, Western Spindalis, and many others can be found on a visit here.
Cayo Coco is another important area worth mentioning. Here, lowland marshy areas attract a wide variety of water birds as well as some key species including Thick-billed Vireo, Key-West Quail-Dove, Bahama Mockingbird, and Cuban Gnatcatcher, as well as a plethora of water birds including Black Skimmers, Herring Gulls, and Lesser Black-backed Gulls.
Choosing a Field Guide to the Birds of Cuba
When planning a birding trip to Cuba, you'll want to pack a field guide. One of the best guides is the Endemic Birds of Cuba, written and illustrated by Cuban biologist Nils Navarro. It contains illustrations and identification cues about the different species. The guide also provides information on their nesting, feeding habits, and conservation status. It includes a nice summary of some of Cuba's most important ecosystems, and information about the regional endemics. Nils is also an accomplished artist and conservationist, and his artwork is featured in this field guide. One of the highlights of our trips to Cuba is a chance to sit down with Nils. This is a great opportunity to learn about his work and conservation in Cuba.
The Birds of the West Indies by Kirwan et al, ( 2019) is a more comprehensive field guide that covers all of the species you might see on your trip. Check out the link above for a full review!
Of course, for any birding trip, packing a pair of binoculars is essential. If you have some binoculars you no longer use, you can participate in our Bins for Locals program. Through this program, we supply local bird guides and biologists with donated binoculars. Cuban bird guides have been recipients of the donations we have collected through this program.
Cuba is one of our favorite destinations. Check out our Birdwatching Cuba: Culture and Conservation tour, offered every year. We also specialize in developing customized, private birding and nature tours to Cuba. If you would like to learn more about visiting this incredible island, please contact us.