Cuba is one of our favorite destinations for a number of reasons. It boasts nearly 400 bird species (25 of which are endemic, according to the Clements Checklist). Its welcoming culture, good food, and year-round warm temperatures make it a delight to visit. We are offering our next tour to this tropical island in February 2020.
Cuba Birding: Endemics Galore
Islands in general are hotspots for endemic species, and Cuba is no exception. The largest island in the Caribbean, Cuba has a great diversity of habitats, some like no other on Earth. It has supported endemism and is home to 25 endemic species. There are even endemic extinct species (Cuban Macaw), and another which is critically endangered (Zapata Rail). It also supports a number of endemic subspecies and regional endemics as well. Not only are Cuba's viable endemics attractive but they are among some of the most notable birds in the world.
The Bee Hummingbird is the smallest bird on Earth, and we must travel to Cuba to see it! Likewise, the Zapata Wren from Cuba's Zapata swamp has one of the smallest global ranges in the world. While some species are rare, such as the Gundlach's Hawk and Cuban Solitaire, other colorful endemics are easy to find. Cuban Trogon (Cuba's National bird), Cuban Tody, Yellow-headed Warbler, Cuban Green Woodpecker and Cuban Parakeet are just a few. In fact, on all of our past trips (check out our trip reports) to Cuba we have been lucky enough to see all of their viable endemic birds.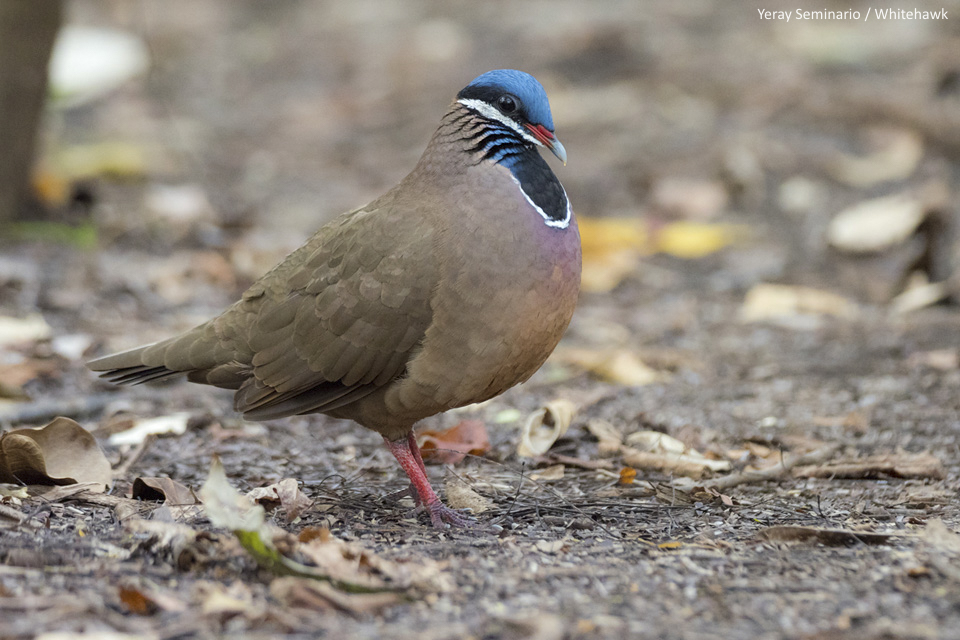 Culture and Conservation: A Community Connection
But there's more to Cuba than just the birding. Cuba is long-known as a cultural destination, where Old Havana's lively atmosphere and great food attract people from all over the world as a unique travel destination. While Cuba's political history has had a large impact over the years on the country's economic and travel situation, Cubans still remain as welcoming and friendly as ever.
Getting out to explore the island and its different environments, we come across mogotes, bays, marshes, dry forest, beaches and more. Being an island, all of these habitats are sensitive to disturbance. By visiting and placing direct funds in the country through ecotourism, we are supporting the conservation of these habitats and species that live there.
And there's so much more to love about Cuba – check out our Top 10 Reasons to Visit Cuba for Birders list!
Cuba Travel Update – Yes, US Citizens can go there!
Though travel regulations have changed for US Citizens hoping to visit Cuba, it is still legal to travel there. For our tour, we will be traveling under the OFAC designated category of "support for the Cuban people." Under this category travelers must engage in meaningful activities that support locals. During our tours, we always stay in "casas particulares" – Cuban-owned private homes, and we eat in locally owned restaurants. Additionally, we are accompanied 100% of the time by our amazing local guide, Maikel, and work with other local guides in specific areas.
As part of our "Bins for Locals" program, clients have the option of donating their used binoculars. We get them in the hands of local guides and biologists who are unable to obtain some otherwise. We also make a visit to a local school to donate books (in Spanish) and other supplies (we encourage our clients to bring along any materials to donate)! The information we collect on bird sightings throughout the country will be uploaded to eBird and will help further knowledge about the local avifauna and, in the long term, population trends and other important information for conservation. Finally, at the end of the tour, we will provide you with a document that includes our itinerary activities and names of the casas particulares and restaurants where we visited during the tour.
Come escape the cold US winters with us. Join us on our next Cuba: Birds, Culture & Conservation tour, February 11-21, 2020.