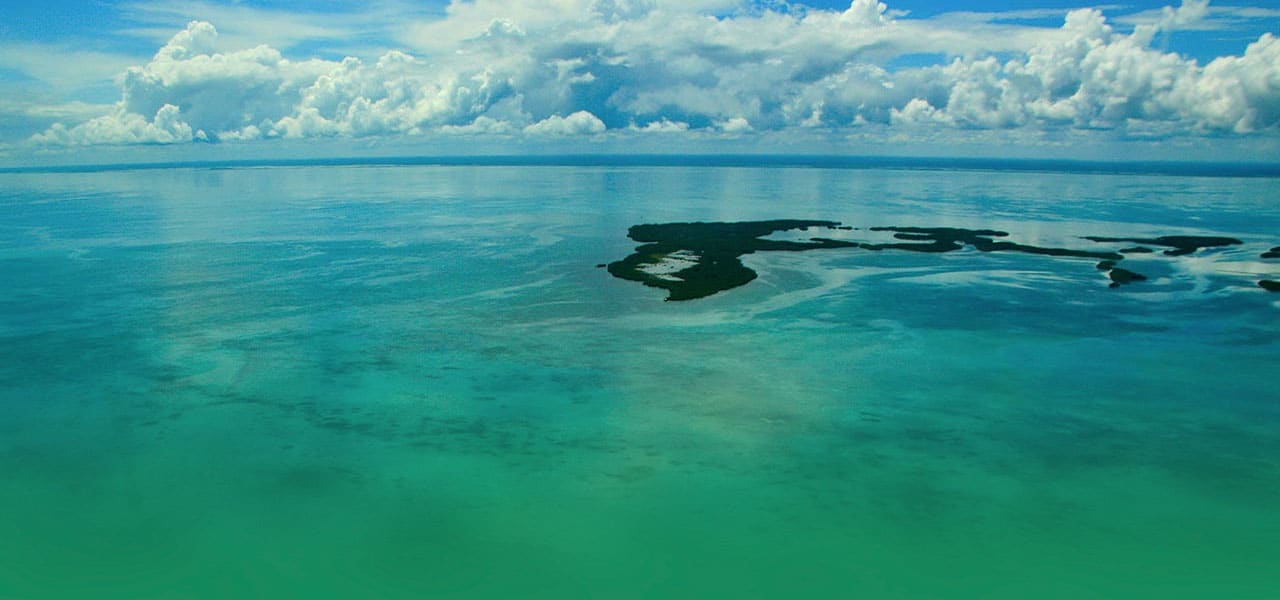 The water is the blue found in dreams. It is warm and so clear that we can see to the white sand bottom of the sea. Fish of all colors swim languidly beneath the ripples our boat creates on the otherwise still sea. Today, we are not in search of birds. Today, we are heading into another world! We are headed to an underwater adventure!
Hol Chan Marine Reserve
We have taken a half day snorkeling trip off of Caye Caulker. The Belizean Cayes are home to the largest barrier reef in the Western Hemisphere – and filled with abundant sea life. At our first stop, we don mask and snorkel and strip down to our bathing suits – the water is so warm we don't need wet suits! We swim for about half an hour among the fish and the colorful coral. We scare up the occasional sting ray that lies camouflaged, covered by a thin layer of sand, and we see fish of every hue imaginable. Parrot Fish that are blue and pink and green, and many fish whose names I do not know, but who encompass every color of the rainbow – and then some swim by! The next stop on our underwater adventure takes us to "Shark Alley." Here, we have the opportunity to swim with sting rays and nurse sharks!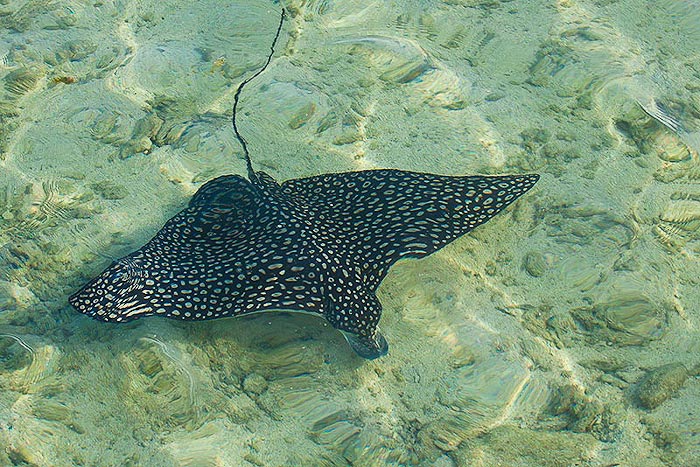 The morning goes by fast and before we know it, we were heading back to shore for a hearty lunch of seafood and coconut rice, and a relaxing afternoon watching birds from the shore. Not a bad way to start a Caribbean vacation!
Whitehawk offers two tours to Belize. The Carribean Birds Tour includes a several night stay on Caye Caulker!, which includes an optional half day of snorkeling!