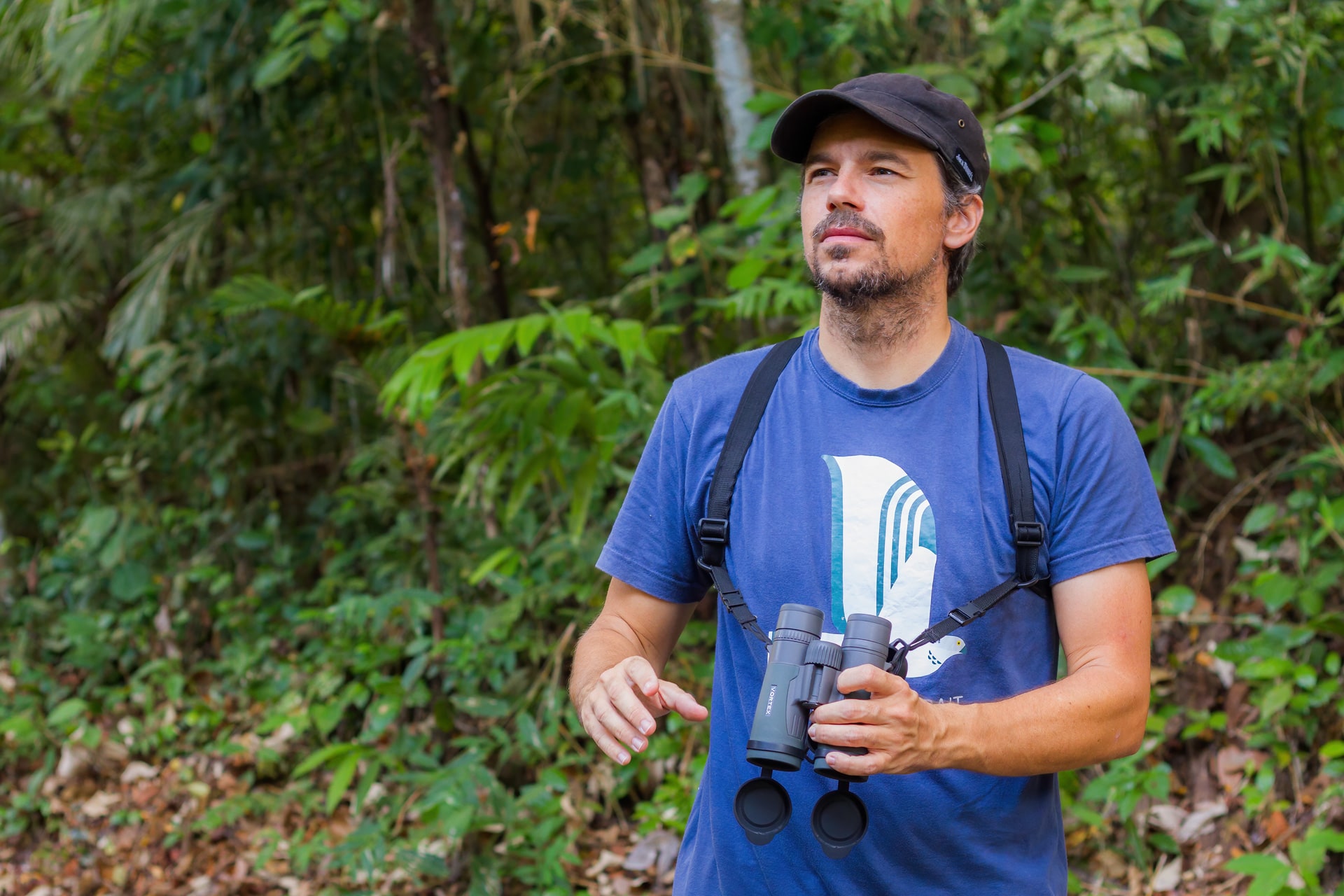 Yeray Seminario
Yeray has always had a special affinity for birds. Putting binoculars around his neck was a revelation and being able to identify birds through the use of field guides was sublime. His interest in wildlife led him to study Veterinary Medicine, and later to work in wildlife rehab centers to breed raptors in captivity.
His second revelation, after which there definitely was no cure, was during his first visit to Tarifa during migration. The number and diversity of birds, just like the good people he met, captivated him for always. He returned to school and earned a Masters degree in Conservation Biology while he dedicated himself to studying the causes of the disappearance of the Red Kite in his native Canary Islands.
Soon after, Yeray embarked on a trip to the Americas. After an internship with the International Fund for Animal Welfare in California at a rescue center for marine birds, he went to Argentina to help care for more than 600 oiled birds. He then accepted a job with The Peregrine Fund working as a biologist on an Orange-breasted Falcon conservation project in Central America. He would dedicate almost four years of his life to this effort. During this time he discovered the pleasure of the Neotropics.
The idea of forming a tour company focused on bird watching with a special emphasis on conservation has been in the back of his mind for a long time, but it wasn't until 2010 when he really began to think seriously about fusing his three passions: birds, conservation, and travel. With Angel Muela and Marta Curti, Yeray founded Whitehawk in 2011.
Yeray has also dedicated a large part of his time to photography. You can see some of his photographs in Whitehawk's galleries and social media.