Cuba is one of the most unique places in the Americas. It is the largest island in the Caribbean and has lots of natural habitat to support hundreds of species of birds including 28 endemics and 15 regional endemics. It also features a rich and thriving culture that seems to propel us back in time. There are many reasons to visit Cuba. Here is our list of the top 10, though not in any particular order, because all are worth boasting about!
1. 28 endemic species of birds
Islands in general are known for having endemic species but Cuba possibly tops them all with 28 endemic bird species. Of these, we can expect to find 26 on our tour (no one has had any confirmed records of the Zapata Rail for decades!). Also, we can find a big handful of regional Caribbean endemics here too. Cuba's endemics are incredibly unique; many species are in their own genera and even in their own families. Cuban Trogon (Cuba's national bird), Oriente Warbler, Fernandina's Flicker, Cuban Tody, Blue-headed Quail-Dove and Cuban Solitaire, are just a few examples. We have had great luck seeing all 26 viable endemics during our previous tours, including the one that can be the most difficult to find, Gundlach's Hawk. Check out our 2018 trip report.
2. Zapata Swamp
Located on the Zapata peninsula 93 miles southeast of Havana, the Zapata Swamp is one of the key habitats to visit during any birding trip to Cuba. It is home to three key endemic species that bear its name, the Zapata Wren, Zapata Sparrow and the virtually flightless and critically endangered Zapata Rail (by some, presumably extinct). The Zapata Swamp itself is comprised of one million acres of lowland wetlands. It is part of the Ciénaga de Zapata Biosphere Reserve, and a designated UNESCO World Biosphere Reserve since the year 2000. It is the largest protected area in all of the Caribbean.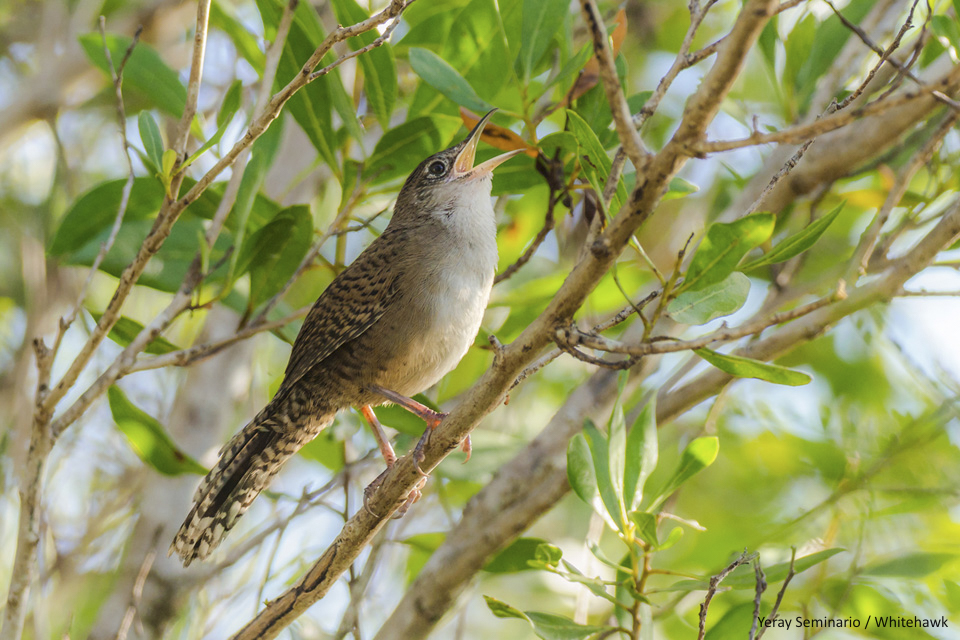 3. Old Havana
Founded in 1519, Old Havana is the old town city center of Havana. Full of fortresses, cathedrals and plazas, this UNESCO World Heritage Site should not be missed. Draped in baroque and neoclassical architecture everywhere you look, the old cobblestone streets are full of color and culture. Old cars add even more color to the landscape, and you'll feel like you've gone back in time. Take a stroll down the Malecón on the waterfront or visit the National Capitol. Enjoy a concert or ballet in the Great Theater. Go museum-hopping to experience Cuba's art and history. There is much to see here!
4. Cuban Food
Latin America has a tropical flare in just about all aspects, and food is a major part of that. Like other things in Cuba, the country has great Spanish, African and Caribbean influences when it comes to food. When visiting Cuba, get ready for delicious dishes of arroz con pollo (rice with chicken), ropa vieja (shredded pork), boliche (Cuban pot roast), or black beans cooked to perfection. Indulge in a frita (Cuban hamburger – shoestring fries come on the burger!). Tropical fruits are abundant here. Guava, plantain, papaya, pineapple, coconut are served fresh and are included in many recipes. Be sure to leave room for dessert – arroz con leche (Spanish rice pudding), coconut flan, tres leches cake, Cuban pastries and more!
5. Casas particulares
There are hotels and resorts in Cuba, but to really immerse yourself in Cuban culture, a stay at a casa particular provides a truly rewarding experience. Casas particulares are houses run by local people that rent the rooms or houses where they live. It is a grand experience of family hospitality, and thus a great opportunity to share stories and learn about the life experiences of local Cubans. It promotes tourism within community and has mutualistic rewards for both the home owner and visitor. We stay in casas particulares for most of our Cuba: Birds, Culture and Conservation tour.
6. Smallest bird in the world
Cuba is home to many unique species of birds, including the Bee Hummingbird. Weighing in at only 2.6 grams and a mere 6.1 cm long, it holds the record as the smallest living bird in the world! Both male and female show iridescent plumage. The male is adorned with a brilliant gorget showing a rainbow of fiery reds and oranges fading to yellows and greens in the right light. We can find it throughout the Cuban archipelago, but our best chances to see it are at the mogotes and Zapata Swamp. The Bee Hummingbird is locally known as zunzuncito – an incredibly cute name for a hummingbird, we think!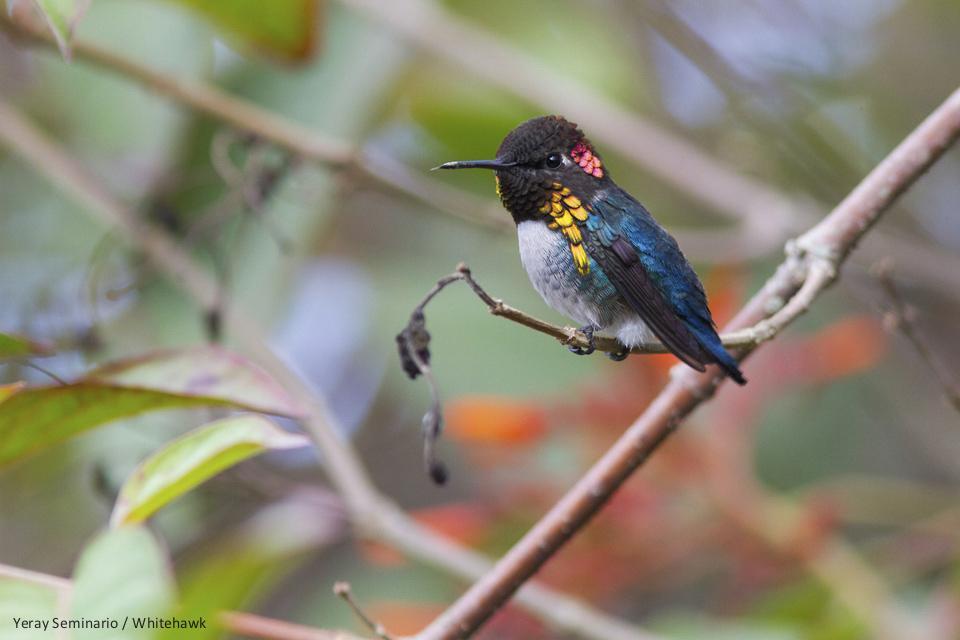 7. So many flamingos
Cuba boasts one of the best spectacles of flamingo­­s in the world. Here, we can find American Flamingo (also known as the Caribbean Flamingo) in great numbers, with an estimated 70,000 breeding adults. Cuba is home to the largest breeding colony of flamingos in the western hemisphere. These salmon-colored waders are always a highlight when we visit Cuba. We'll look for them at Cayo Coco and in the Zapata Peninsula.
8. The Mogotes
In the plains of the Viñales Valley, odd rounded mountains called mogotes pop out of the rural landscape. These vertical-walled hills are made of hard limestone left over after millennia of erosion. We can find Cuban Trogon, Fernandina's Flicker, Cuban Solitaire, Cuban Green Woodpecker, Gundlach's Hawk, Yellow-headed Warbler and Cuban Bullfinch, among others, in the area.
9. Excellent Botanical Gardens
A natural gem in the heart of Havana is the National Botanical Gardens. Founded in 1968, the gardens feature collections of Cuban plants, orchids, succulents, palms, ferns, and other plants from all over the world. Knowledgeable guides share information about the ecosystems of Cuba and Cuba's plant life. The botanical gardens are quite large, and there is much to explore. The variety of habitats here provides a great home for birds and other wildlife, and we kick off our Cuba: Birds, Culture and Conservation tour here as Great Lizard Cuckoo, Cuban Blackbird, Cuban Kestrel, Cuban Emerald, Antillean Palm-Swift and West Indian Woodpecker, among others, are common here. There are other beautiful botanical gardens to visit in other regions of Cuba as well.
10. Meet leading Cuban Ornithologist
We feel one of the best parts of our tour, in addition to indulging in the exquisite birding and culture, is meeting Nils Navarro, Cuba's leading ornithologist. Nils is the author of Endemic Birds of Cuba, a revolutionary field guide and the first of its kind focused on Cuba's endemic birds. He spent 10 years bringing this project to light. Nils is also an accomplished wildlife artist and did all the illustrations for the field guide. We'll meet Nils in his studio in the Viñales Valley and delight as he shares his expertise and stories of birding in Cuba.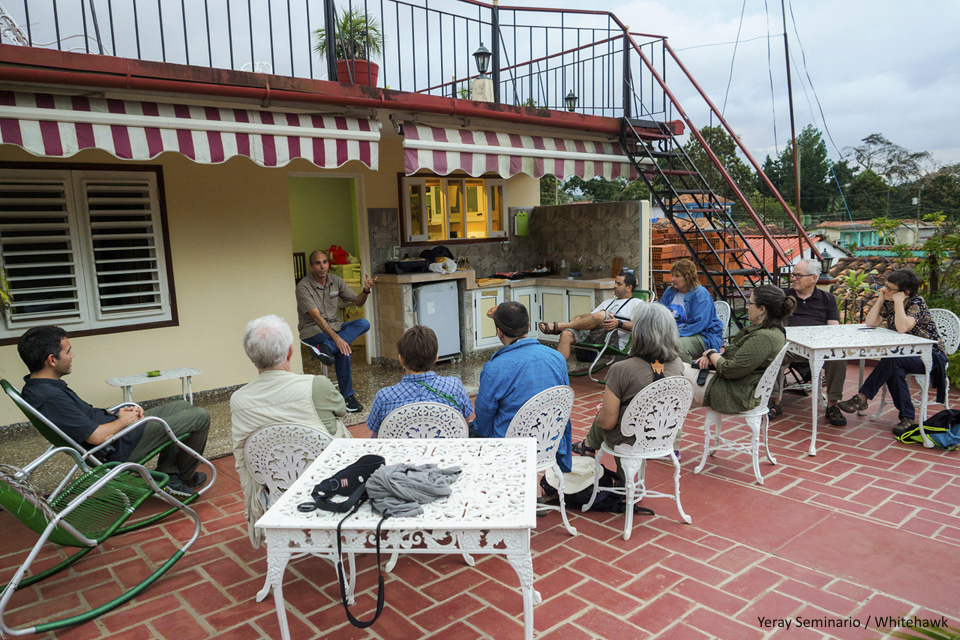 There you have it! Of course, we feel there are many more reasons to visit Cuba, especially if you are a birder or nature lover. Join us January 25 to February 4, 2019 for our popular Cuba: Birds, Culture and Conservation tour and relish in all that Cuba has to offer!