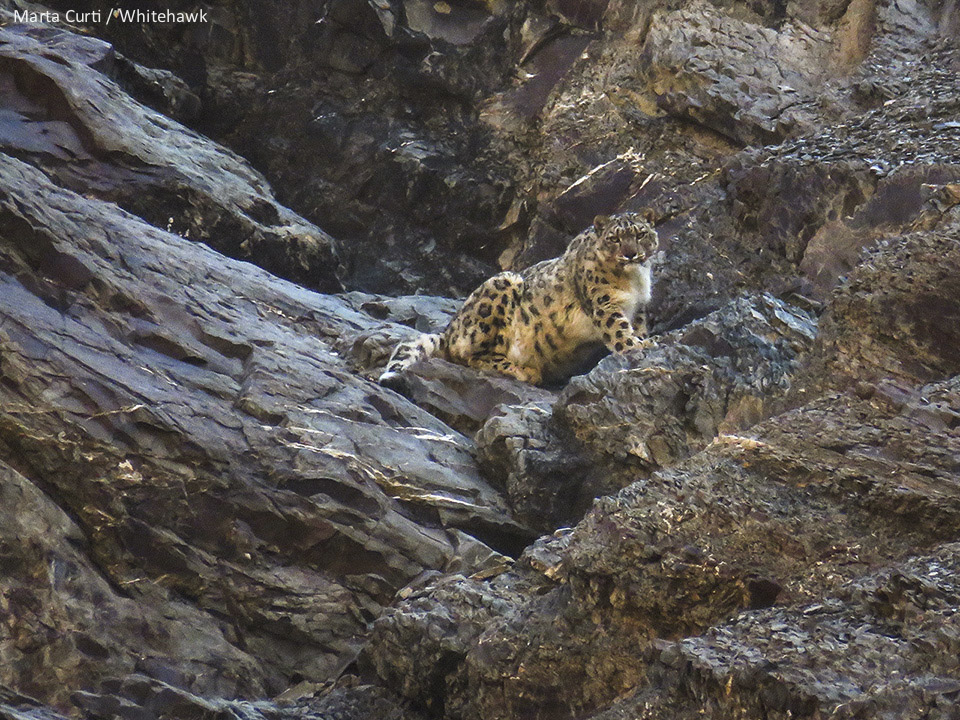 The Snow Leopard Trip Report from our recent tour is now online! Whitehawk's Marta Curti provides a detailed itinerary description with all wildlife findings and beautiful pictures taken during this trip to the Ladakh region in northern India. Also, there's additional information about the successful Tiger extension trip!
We were fortunate to get amazing views of the rare Snow Leopard during this tour. Along with memorable sightings of the leopard, we saw other wildlife characteristic to these Himalayan slopes. Bharal (Blue Sheep) were a common sight on the rocky slopes. Tibetan Partridge, Tibetan Snow Finches and Robin Accentors were some other avian highlights. We enriched our experience with visits to Buddhist monasteries and saw awe-inspiring landscapes. This Snow Leopard trip report will fill you in on the whole experience.
To read more, just follow this link to the trip report. Contact us and ask us about seeing Snow Leopards, Bengal Tigers and other amazing wildlife on the Indian Subcontinent. It is our new up-and-coming destination, and we look forward to future trips to explore just some of what India has to offer.
Interested in Snow Leopard conservation? Visit the Snow Leopard Trust website. A portion of our profits from this tour are donated to this organization dedicated to protecting the Snow Leopard.