When one thinks about the tropics and tropical birds and animals, the first place that usually comes to mind is Costa Rica. Costa Rica means "Rich Coast" in Spanish. This refers to the wealth of natural beauty found along its extensive coastlines. This small Central American nation has been on the map as the prime ecotourism destination for nearly 30 years now. And "Ticos" they take this honor quite seriously. Costa Rica boasts 26 national parks, 58 wildlife refuges, 32 protected zones, 15 major wetland areas, 11 forest reserves and 8 biological reserves. In total, approximately 26% of Costa Rican land is protected for environmental conservation. It has been the traditional hub for tropical studies for decades, and much of the flora and fauna is well-documented. That means that for the nature lover, there is much to feed the eyes and soul in Costa Rica.
Incredible Biodiversity
Smaller than the state of West Virginia, Costa Rica is home to approximately 850 species of birds. They are found in a wide variety of habitats from coastal mangroves to highland volcano peaks, and everything in between. Protected areas offer safe havens for rare and endangered species, such as Scarlet Macaw, Great Curassow, Baird's Tapir and Jaguar. Costa Rica also has an extensive network of ecolodges to delight birders and eco-travelers.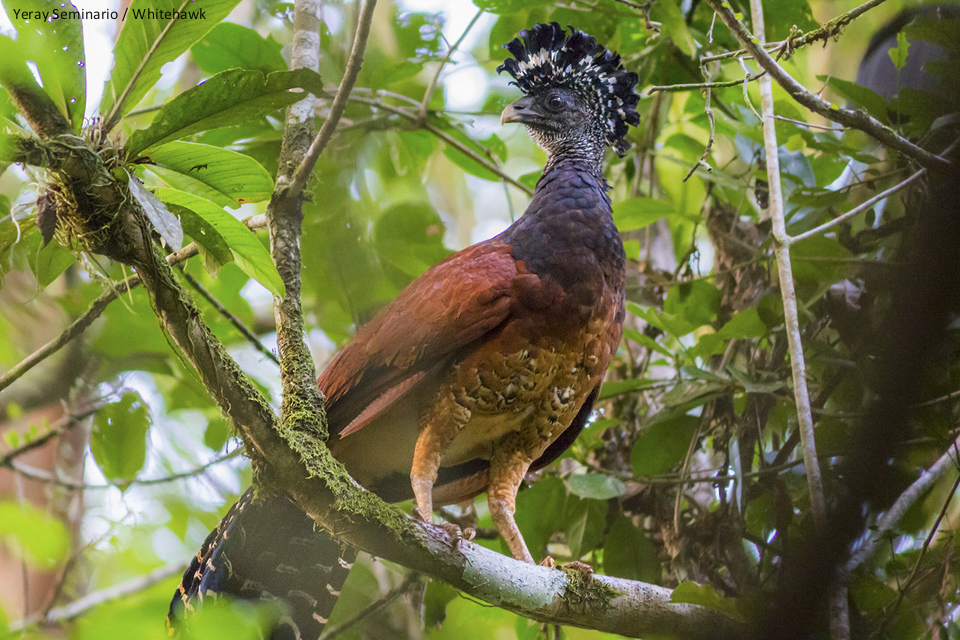 A Birder's Paradise
Costa Rica is a birder's paradise. As specialists in Central America, it is a no-brainer that we feature an all-encompassing tour to this enchanting country! Whitehawk is introducing our COSTA RICA: WILD NATURE tour in 2019. We are excited to experience some of the best birding and nature it has to offer us. During the 10-day tour, we will visit a variety of ecosystems and seek out some of Costa Rica's extraordinary bird life. From long-tailed quetzals to tiny hummingbirds, and from colorful tanagers to secretive owls, anything is possible here!
During this tour we will bird among the mangroves of Guacalillo. Here we will search for specialties such as the Mangrove Cuckoo, Mangrove Vireo and endemic Mangrove Hummingbird. We will explore the lush cloud forests of Savegre Valley, where Resplendent Quetzals, Long-tailed Silky-Flycatchers and Black-faced Solitaires adorn the mossy branches. We will travel to the highest peaks in Cerro de la Muerte, in search of highland species including Volcano Junco, Timberline Wren and Volcano Hummingbird. Other hopefuls on this tour include Snowcap, Slaty-breasted Tinamou and Ocellated Antbird. We will have great chances to see Russet-naped Wood-Rail, Black Guan, Silvery-fronted Tapaculo and the adorable Ochre-breasted Antpitta! We will look for endemic Coppery-headed Emerald and Cabanis' Ground-Sparrow. Dozens of regional endemics will keep our hearts and checklists full of local birds found primarily in Costa Rica.
Join us for this enticing tour to experience Central America's biodiversity and exquisite birding. COSTA RICA: WILD NATURE will run April 6-15, 2019, starting and finishing in San Jose. Contact us to reserve your spot on this tour, spaces will fill up quickly!