India is a very colorful country and its biodiversity stands out as much as the textiles and dyes that highlight the streets and hillsides do. While India has over 1,250 species of birds to admire, some of the mammals of are unique and rare. Large cats, unusual bears, stealthy canids, huge bats, clever primates and impressive ungulates can all be found in this wonderfully biodiverse country. Here is our list of the top 10 mammals to see in India.
1. Bengal Tiger
The Bengal Tiger (Panthera tigris tigris) is the queen of the dry forests of India. Highly endangered, there are 6 extant subspecies of tiger (one of which only exists in captivity). The tiger is the largest cat in the world, and the Bengal Tiger is the second largest subspecies, next to the Siberian Tiger. The Bengal Tiger is also the most widespread of the tiger subspecies, with a spotty distribution throughout India, Nepal, Bangladesh and Bhutan. This powerful cat preys on large mammals and birds, using its stealth to catch its prey. There is nothing quite like staring into the green eyes of a tiger. This is, without a doubt, on the very top of the list of mammals to see in India by most of the people. We invite you to experience it for yourself during our India: Birding and Tigers tour.
2. Asiatic Lion
Lions are the well-known pride of Africa, but the Asiatic Lion (Panthera leo leo) is much less known. Once spread throughout the Middle East and India, it is now restricted to only one state in northwestern India, specifically in the dry forests of Gir Forest National Park. Asiatic Lions are generally a little smaller than African Lions. They have a larger tail tuft and a less developed mane, and a distinct fold of skin along their belly. Endangered due to its tiny population, and numerous unsuccessful reintroduction attempts, the Asiatic Lion relies on the effective protection of its habitat where it currently lives. It is estimated that only around 500 Asiatic Lions exist in the wild. There is no better time to see this mighty cat. Ask us about our upcoming Asiatic Lion tour.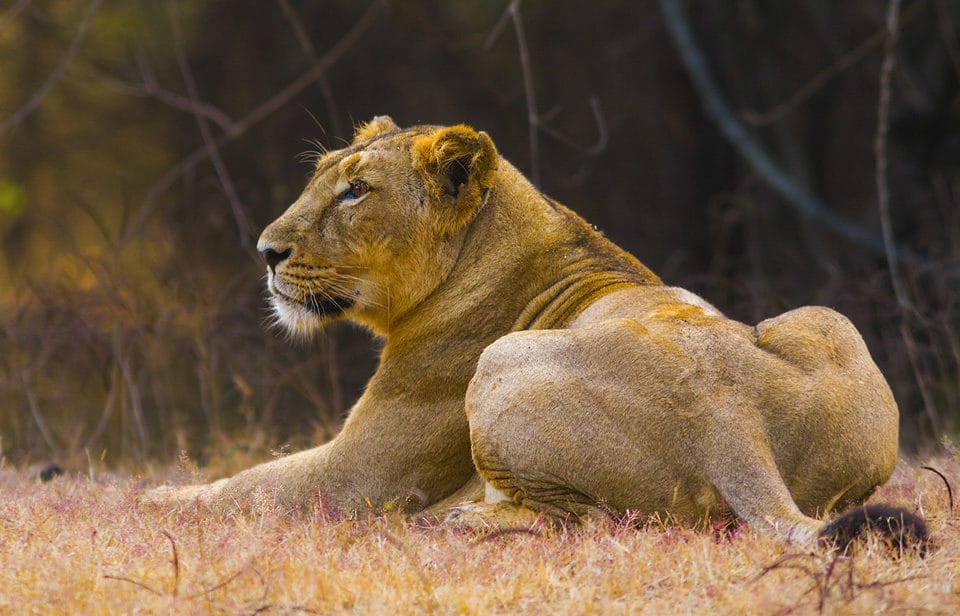 3. Sloth Bear
Though not even closely related, the Sloth Bear (Melursus ursinus) does share some characteristics with its Neotropical namesake. This medium-sized bear has a shaggy, black coat of thick fur and long, sickle-shaped claws for digging into nests of its favorite food, termites. It is generally slow moving, but like other bears, can run faster than humans if needed. It is the most widespread bear species in India, but due to habitat loss is considered vulnerable. Sloth Bears can be found doing well in the reserves that protect tigers, lions and other key species.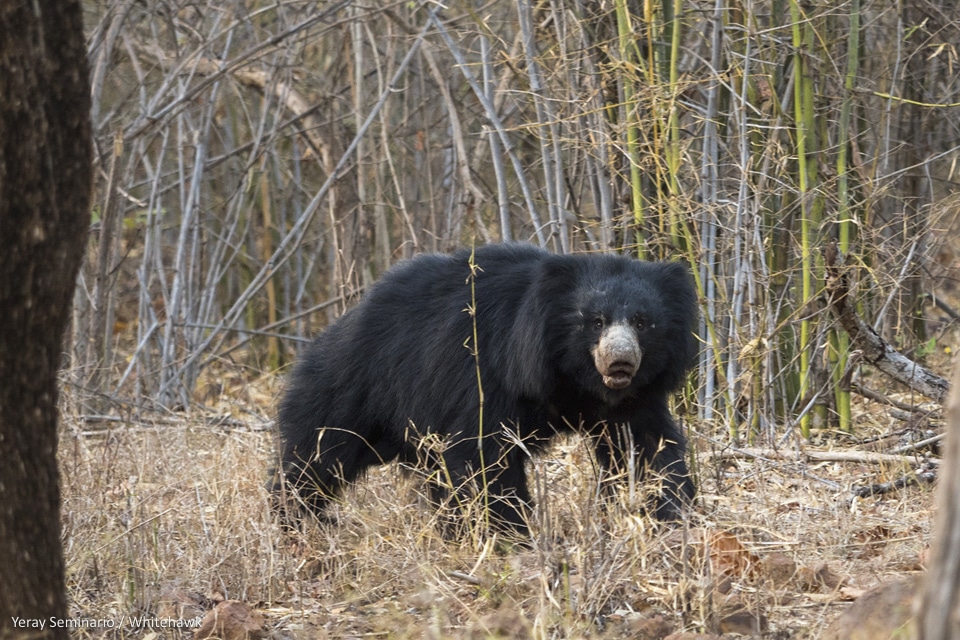 4. Sambar Deer
The Sambar Deer (Rusa unicolor) is widespread across India and Southeast Asia. While India may be full of powerful predators, the Sambar Deer plays an important role as well. A favorite prey species for tigers and Asiatic lions, it is one of the largest species of deer, only rivaled in size by Elk and Moose. It is highly variable in appearance, and males sport large, 3-pronged antlers. Seeing Sambar Deer on our India: Birding and Tigers tour gives us hope that just maybe, a tiger or lion is stalking it in the distance.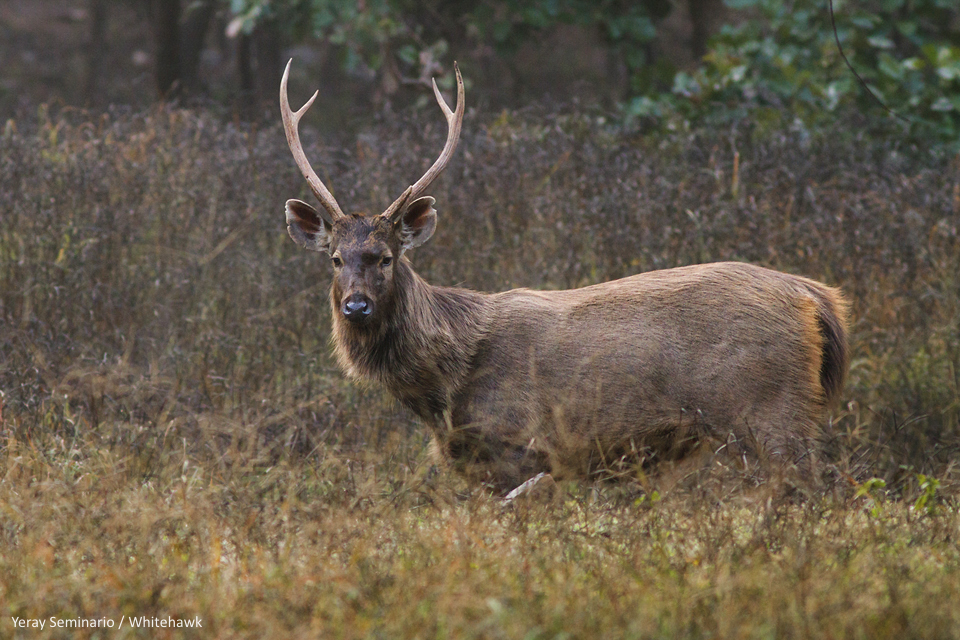 5. Southern Plains Gray Langur
India has its share of primates, and the Southern Plains Gray Langur (Semnopithecus dussumieri) is the most widespread langur species on the Subcontinent. They can be found foraging in groups in forested areas of southwest and west central India. They also make themselves at home in cities. These primates intrigue us with their expressive faces and gregarious nature, and are a favorite sighting on our India tours.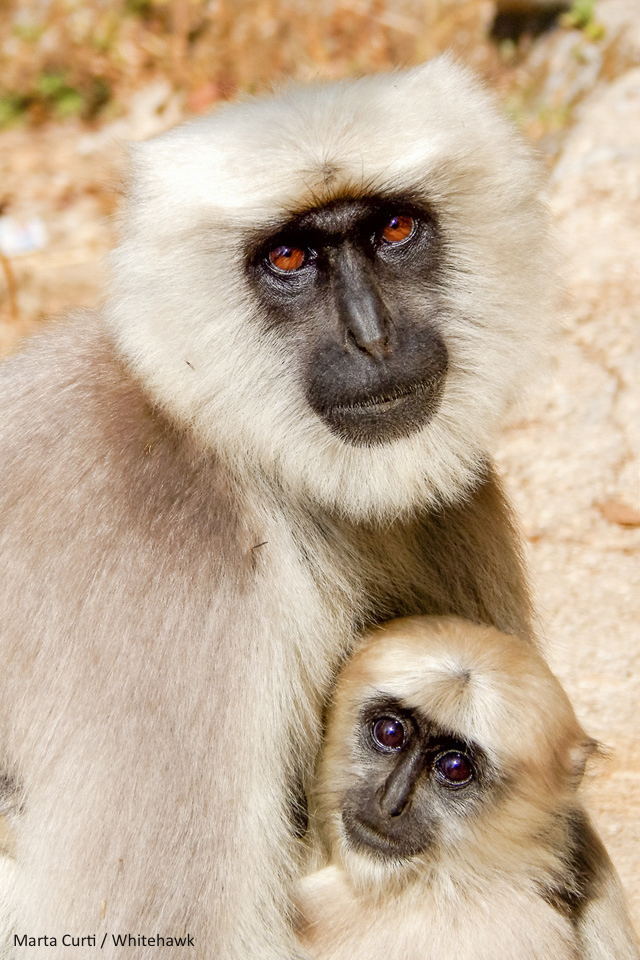 6. Indian Flying Fox
The Indian Flying Fox (Pteropus giganteus) is one of the largest bats in the world. It weighs up to 3½ pounds and has a wingspan up to nearly 5 feet! It is best encountered at its daytime roosts, which could consist of thousands of individuals, usually in tall trees in urban areas. They groom, stretch, chatter and quarrel at their roosts. At night, they head out to feed on fruits and nectar in the nearby forests. Their diet changes depending on the season, and are known to also eat insects and leaves, flowers, seed pods and twigs. We look for Indian Flying Fox roosts on our India tours.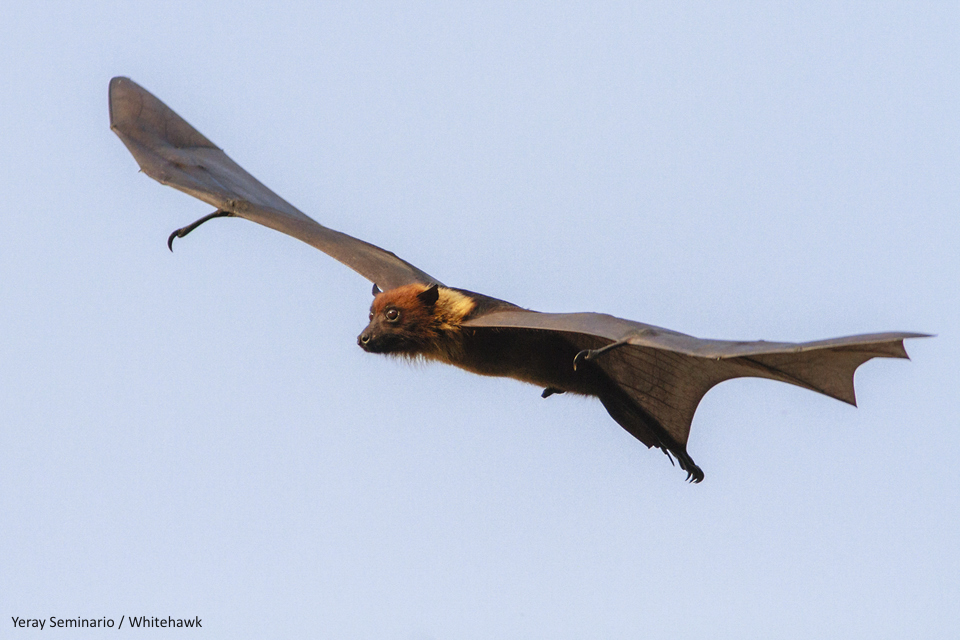 7. Snow Leopard
Together with the Bengal Tiger, this is probably on the top of the list of mammals to see in India. One of the rarest cats in the world, seeing a Snow Leopard is a surreal moment. Roaming the rocky slopes of the Himalayas of northern India and Nepal, this dusty-colored cat blends in perfectly with its barren landscape. It hunts Bharal and other large mammals. Finding one requires great patience and a little bit of luck. But once you set eyes on this elusive feline, the world seems to pause for a moment. The global population is estimated at less than 10,000 individuals, so now is the time to see a Snow Leopard! Join us on our India: In search of the Snow Leopard tour.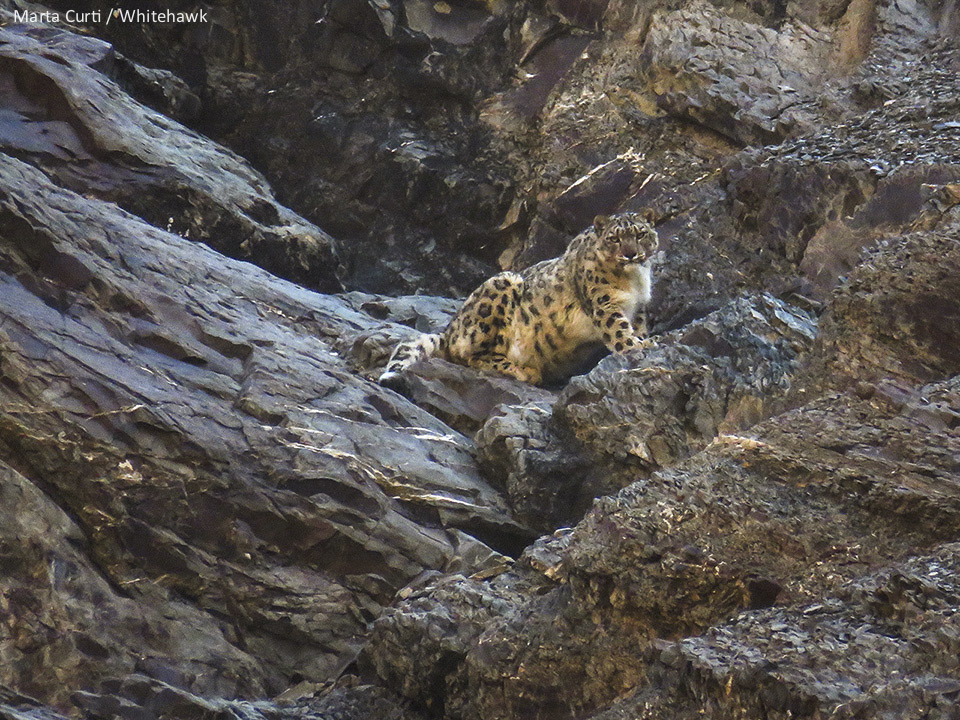 8. Indian Jackal
The Indian Jackal (Canis aureus indicus) is a subspecies of the Golden Jackal, the only species of jackal found outside of Africa. Jackals are medium-sized canids; they are similar in appearance to wolves but smaller and slimmer. Adults grow up to a meter in length and nearly half a meter in height. They are social and live in family groups and are most often found around water courses in valleys, and along seashores. Indian Jackals are omnivorous and tolerate a wide variety of habitats. They are fairly easy to see on our India tours.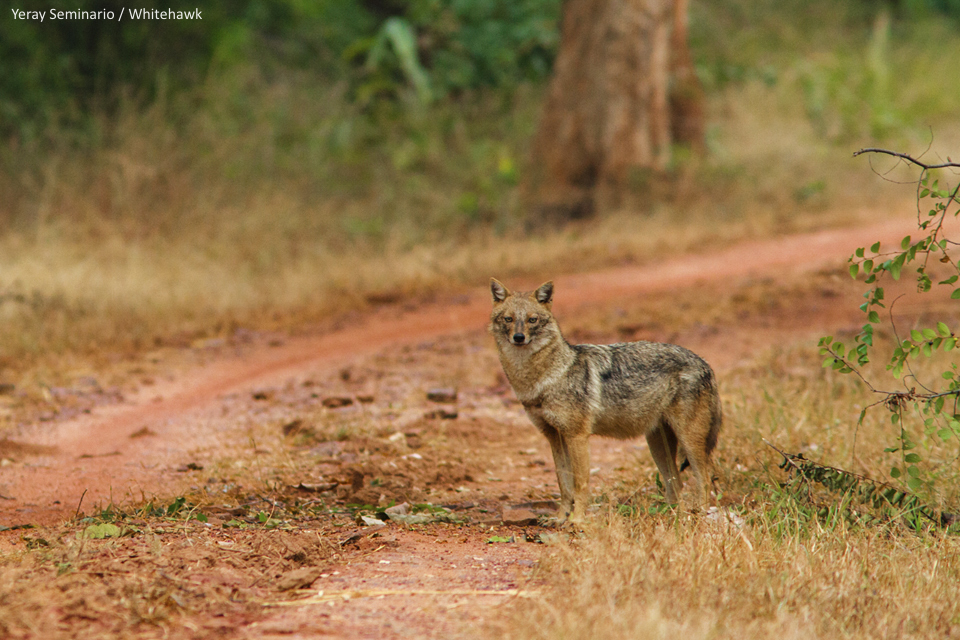 9. Nilgai
Endemic to the Indian Subcontinent, the Nilgai (Boselaphus tragocamelus) is the largest antelope in Asia. It stands up to a meter and a half at the shoulder and can be over 2 meters in length. Males can appear brownish-gray to bluish in color, giving it the name "Blue Bull." Females are an orange-tawny color. Both male and female have a distinct white throat. Males sport a pair of short, un-ringed horns, unique among the bovids. Nilgai roam the grassy plains and scrubby forests of India, where their tall stature allows them to reach higher branches to browse leaves and vegetation.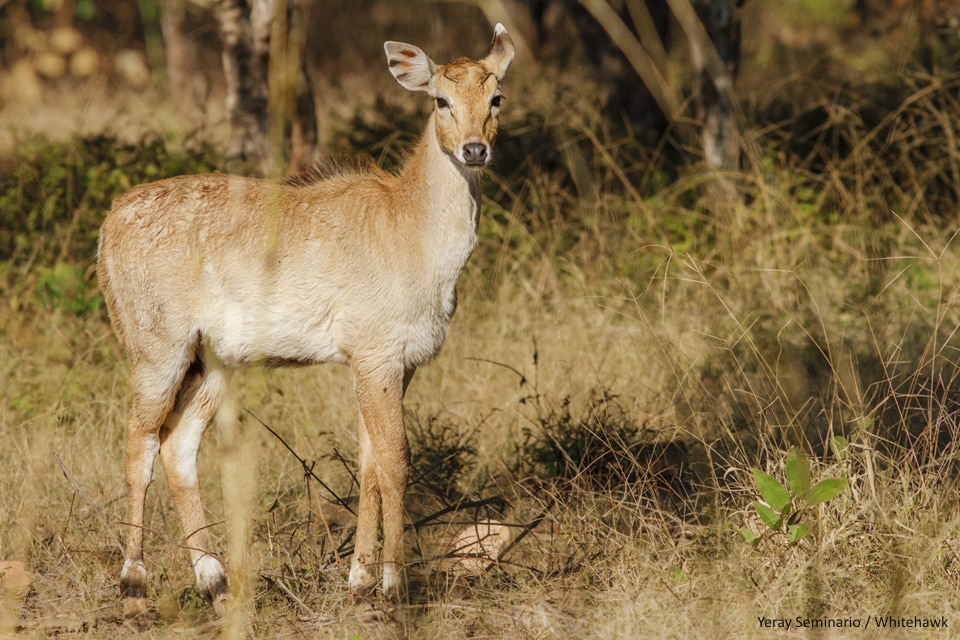 10. Bharal
High in the Himalayan mountains of India and Nepal, Bharal (Pseudois nayaur) roam the rocky and grassy mountainsides. Also known as the Himalayan Blue Sheep, this is the favored prey of the Snow Leopard. Like the Sambar Deer, finding Bharal on our India: In search of the Snow Leopard tour means that an elusive cat may be lurking nearby.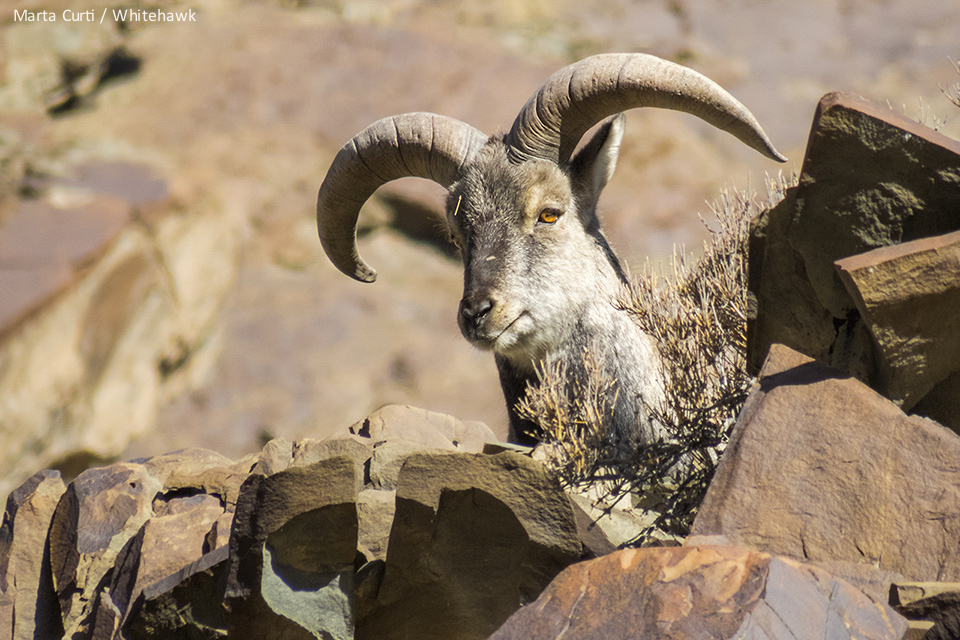 There are many more mammals to see in India!
Of course, there are many more amazing mammals to see in India – Leopard, Indian Elephant, Himalayan Wolf, Dhole, Red Panda, Rhesus Macaque, Muntjac, Indian Pangolin, Fishing Cat and much more. This is just a little teaser of some of the mammals we see on our India tours. Join us in India and relish the great biodiversity the Indian Subcontinent has to offer!