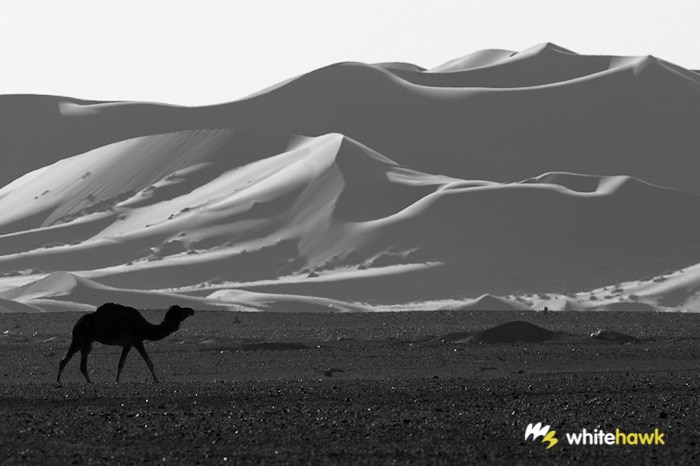 One of the best places to enjoy desert avifauna is Merzouga. For most people, the desert represents one of the final frontiers. They might see it as a lifeless place of harsh extremes. But nothing is further from reality. It is true that the fauna in deserts is less abundant than in other ecosystems. However, the species found there are, in most cases, very unique with fascinating adaptations to their environment.
Saraha Desert
The gates of the great Sahara Desert are located in southeastern Morocco. This desert boasts one of the largest sand dunes in the country. It is home to one of the most famous inhabitants of this region – the Saharan Sparrow. Here, this beautiful bird finds one of its few known safe havens in the country. Other species typical of sandy desert, such as the Greater Hoopoe Lark, Bar-tailed Lark or the African Desert Warbler, can also be found here.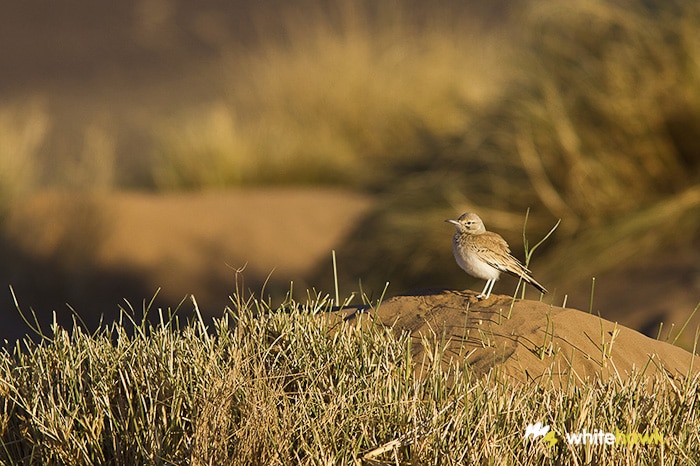 But perhaps the most striking feature of this place is the presence of a large seasonal lake, the Dayer Srji. In some years of abundant rainfall it hosts thousands of waterfowl, including Ruddy Shelduck, Greater Flamingo or Marbled Teal. It serves as a drinking hole for 4 species of Sandgrouse. This, coupled with the presence of many flocks of Tamarix, makes this area a real magnet for migratory birds. They use the area as a stop-over point to obtain water and food for the last time before they make the long flight across the Sahara.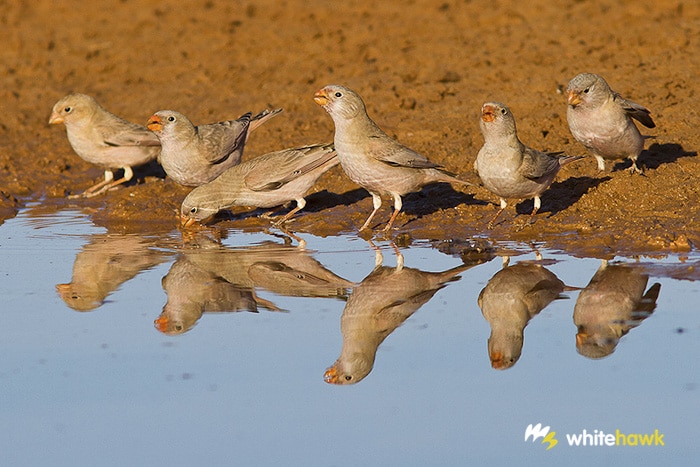 This combination of factors creates a truly unique situation for the birdwatcher. In the same field of view one can see hundreds of flamingos and ducks, while also watching desert birds including Desert Sparrow, Trumpeter Finch and numerous trans-Saharan passerines such as the Rufous-tailed Scrub Robin, Rufous-tailed Rock-Thrush or the Western Orphean Warbler.
For all these reasons and many more, we believe that a visit to Morocco would be incomplete without visiting this amazing place. That's why every trip to the region organized by Whitehawk devotes several days to discovering Merzouga and its wonderful and unique birdlife.