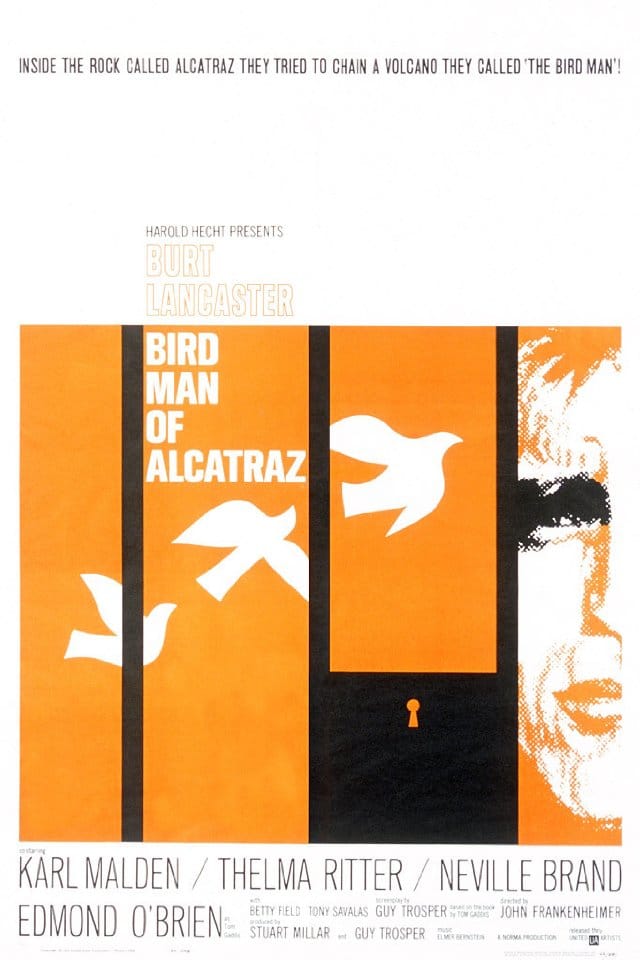 One day, a nest full of young birds fell from a tree into a courtyard. There was nothing extraordinary about the event – it happens every day all over the world. Sometimes the birds gets rescued, but more often than not, they go unnoticed and they either survive or they don't. But on that particular afternoon, one man did notice and several lives were saved that day – those of the birds and that of the man who rescued them. The Birdman of Alcatraz: The Story of Robert Stroud by Thomas E. Gaddis tells the incredible, and at times tragic and violent, story of Stroud. He was a man convicted of murder and fated to spend the rest of his life in prison, and in the company of birds.
The Influence of Birds
From his first attempts at caring for the birds he found in the courtyard, his interest in avian biology and medicine grew. Over the more than half a century that he spent in prison (over 40 years of which he spent in solitary confinement), he bred and raised hundreds of birds in his cell. He went on to write and publish books on the treatment of injured and sick birds.
The novel is not without its troubles. At times the prose does lag quite a bit, and there is some debate as to how accurately Robert Stroud is portrayed. He was a haunted man treated unfairly by the U.S. penal system, as the novel suggests? Or a violent individual unconcerned with anyone but himself, as some of those who knew him claim? Perhaps the most frustrating thing of all is that we will never truly know. But despite these drawbacks, this story about the events that shaped Stroud's life, and how birds became an integral part of his survival, will keep you riveted until the very end.
The Birdman of Alcatraz – Novel to Film
The Birdman of Alcatraz was the inspiration for the 1962 movie of the same name, starring Burt Lancaster as Stroud. Though the film's portrayal of Stroud has been subject to controversy, it did win Lancaster and a few of his co-stars Oscar nominations. Rumor has it that Stroud himself was never allowed to see the film. I wonder what his reaction to it would have been? Would it have shed some light on who he really was? Or simply created more mystery? Overall, there is no denying that his interest in birds was genuine and that his contributions to the world's knowledge of avian medicine were significant. He died in 1963.