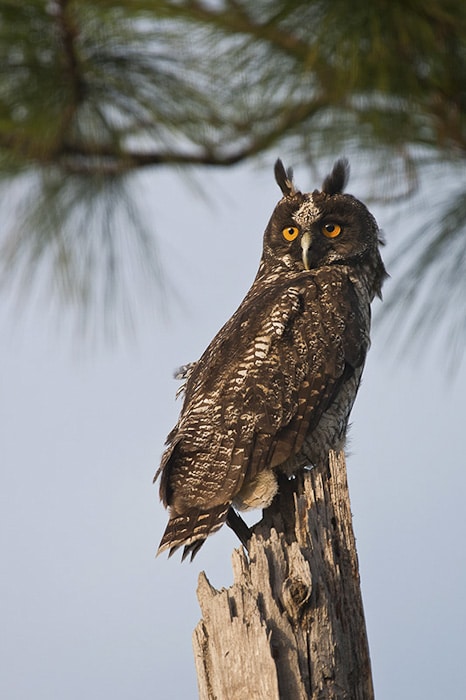 In general, diurnal raptor species tend to be greater studied than their nocturnal counterparts. However one organization, the Belize Raptor Research Institute, is changing all that. They are focusing a large part of their efforts on learning more about the Stygian Owl (Asio stygius). It is one of the largest Neotropical owls and little known. BRRI focused their project in the Mountain Pine Ridge, Belize.
This past season, they were able to radio tag two adult males and collect some interesting data on their dispersal patterns. Though this owl roosts in the pine forest, the BRRI team discovered that they can and do travel great distances into farm fields to forage at night. The BRRI team analyzed several pellets collected over a full year. This owl's diet includes birds, bats, and beetles, as well as several reptiles and amphibians. The greatest discovery of all, however, was when one of the tagged males led researchers to its nest, with a chick approximately 2 weeks old! This is only the second nest for this species to be discovered and studied in Belize!
Whitehawk offers two tours to
Belize
, both of which take you to the Mountain Pine Ridge and offer chances to see the Stygian Owl at roost. Twenty five percent of all profits from our trips to Belize go directly to the Belize Raptor Research Institute.