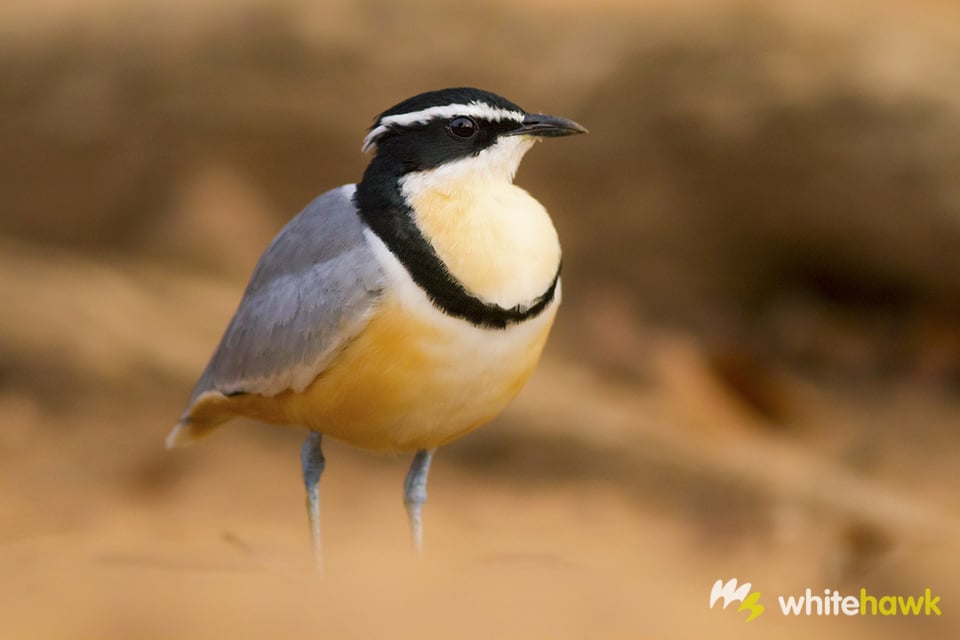 Senegal's biodiversity is incredible. The road from Saint Louis to Wassadou produced some very attractive species, even without making frequent stops. In fact, our long drive couldn't have started better. We spotted a carcass alongside the road which had attracted Rüppell's Vulture, African White-backed Vulture, Eurasian Griffon and Hooded Vulture. The nearby acacias were covered with resting vultures, while a few polished off the remains. There is no better way to start the day than with a good carcass!
Sengal's Avian Biodiversity
We continued heading south, stopping to take short walks which gave us the opportunity to see some new species. African Collared Dove, Broad-billed Roller, Black-headed Lapwing, Dark Chanting Goshawk . We also saw the first Martial Eagle of the trip and the much sought-after Black Scrub Robin. We got close-up views of three robins plus a Rufous-tailed Scrub Robin. The areas around the holy city of Touba, in particular, seemed to teeming with migrants from Europe such as White Stork, Black Kite, Short-toed Eagle or Woodchat Shrike, among other species. It was clear that Senegal's biodiversity is incredible!
Wassadou: Senegal's Biodiverse wetlands
After a long trip, we arrived at Wassadou where we spent two days. This place is, without doubt, a must-see for birders. One may comfortably explore the tropical dry forest and riparian forest. The cabins, well-fitted, are very close to the Gambia River, making birding a relaxing, easy and fun activity. This really is a very special place.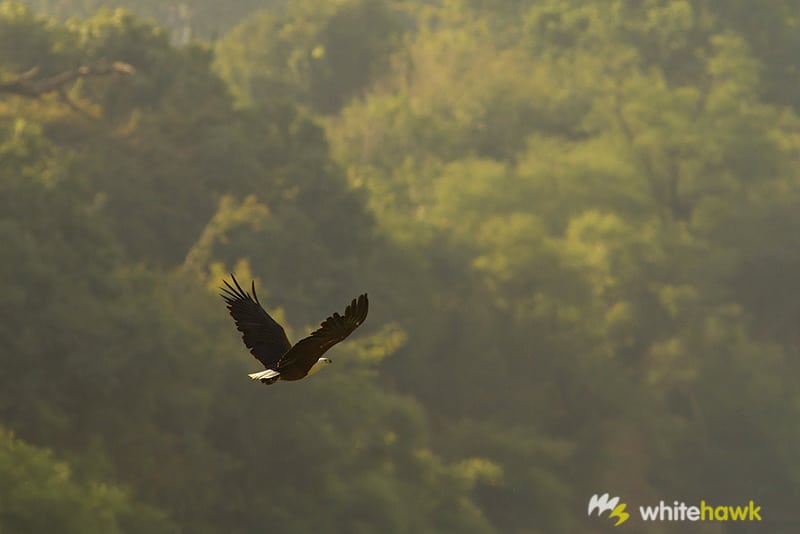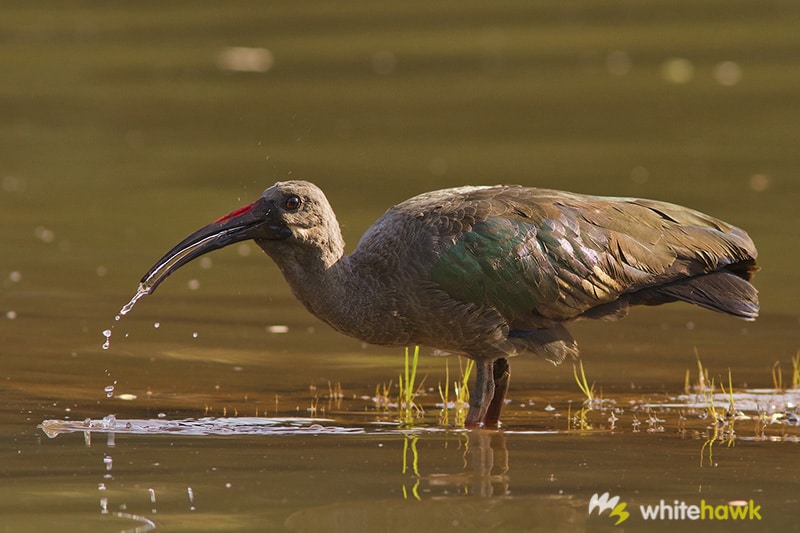 There are also a few trails in the area which we are able to walk on our own, and canoe trips on the river are also offered, which I highly recommend. Without leaving the camp it's possible to see over a hundred species in a day. Some of the most interesting birds include Wahlberg's Eagle, African Fish Eagle, African Finfoot , Egyptian Plover and White-crowned Lapwing. Blue-bellied Roller, Swamp Flycatcher and Scarlet-chested Sunbird were other highlights. One of the stars of our trip, the Standard-winged Nightjar, is a species of nightjar in which the males have spectacularly modified primary feathers. These flag-like feathers are used to impress females and competitors. This is an excellent example of the beauty that can arise from sexual selection – a tool for the evolution of species.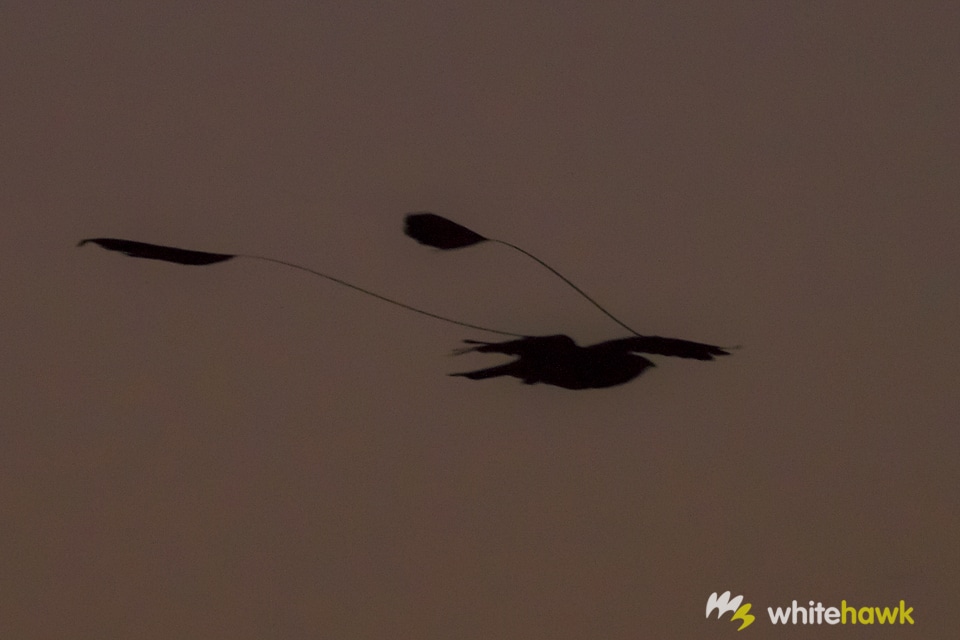 Niokolo Koba Park
We were reluctant to leave Wassadou. We could spend hours in one spot, seeing new species, learning their songs or just relaxing as we watched the river below us. But there was still much to discover in Senegal, so after three short nights, we packed our luggage and ventured into the heart of Niokolo Koba Park.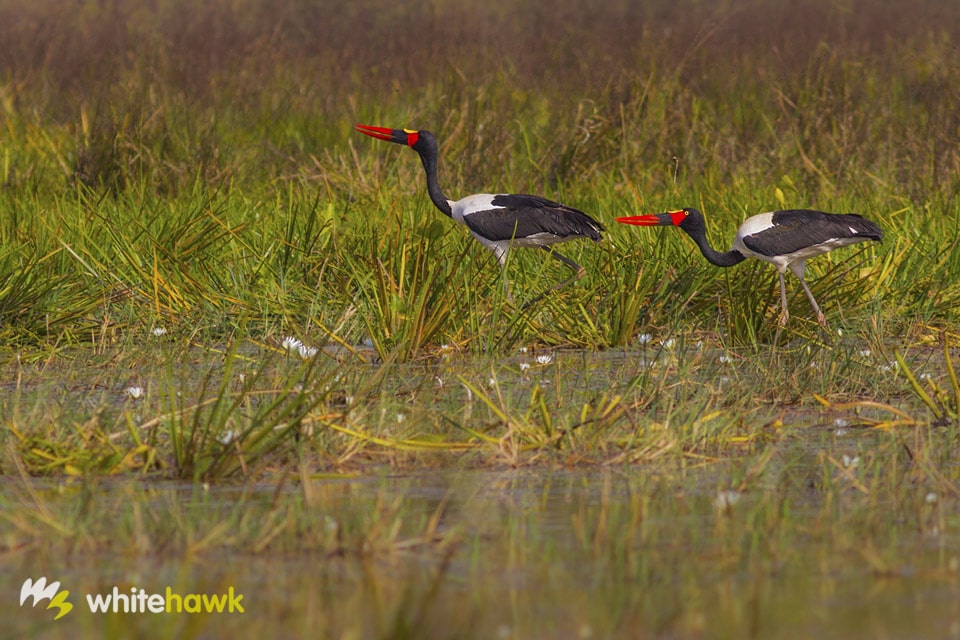 After passing the entrance to the park we stayed at Camp Simenti. This is a refuge strategically located in the heart of the park. Unfortunately it suffers from many shortcomings and leaves much to be desired. We didn't let this tarnish our time in the park and made several outings. One highlight of the park was the opportunity to see many mammals as well as birds. Guinea Baboon, Kob, Bushbuck and the large Waterbuck. Warthog were common and, floating in the Gambia River, small groups of Hippopotamus. The park is also home to many large predators and scavengers such as the Lion, Leopard and Spotted Hyena. It is also a stronghold for the last African Wild Dogs in western Africa.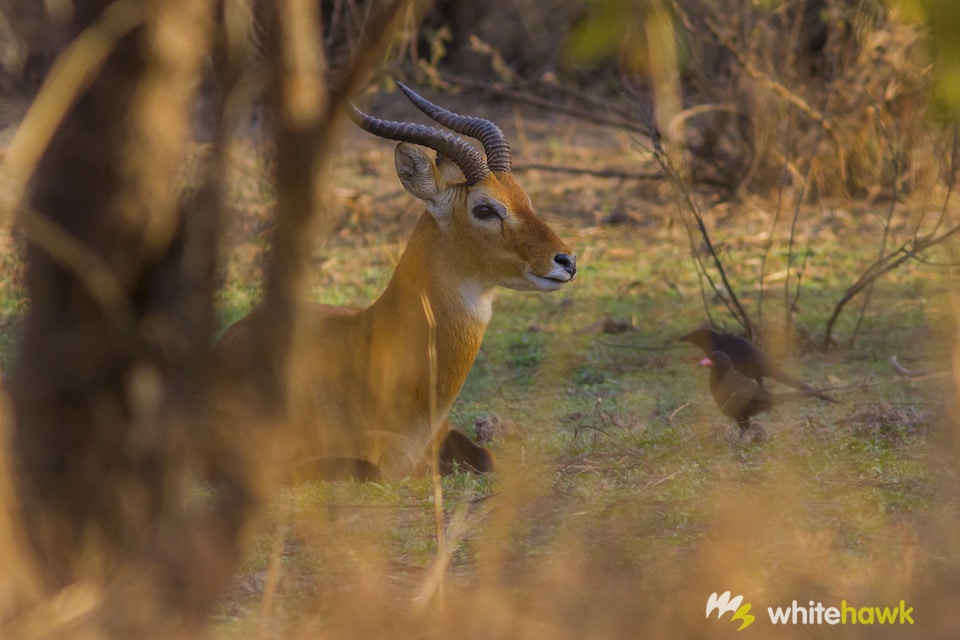 There was no time to recharge for another long day's drive, but we didn't mind too much. We were eager to get to the Saloum Delta. The largest roosting site for the Lesser Kestrel and the Scissor-tailed Kite awaited us here. We looked forward to immersing ourselves even more in Senegal's biodiversity. Read more here.