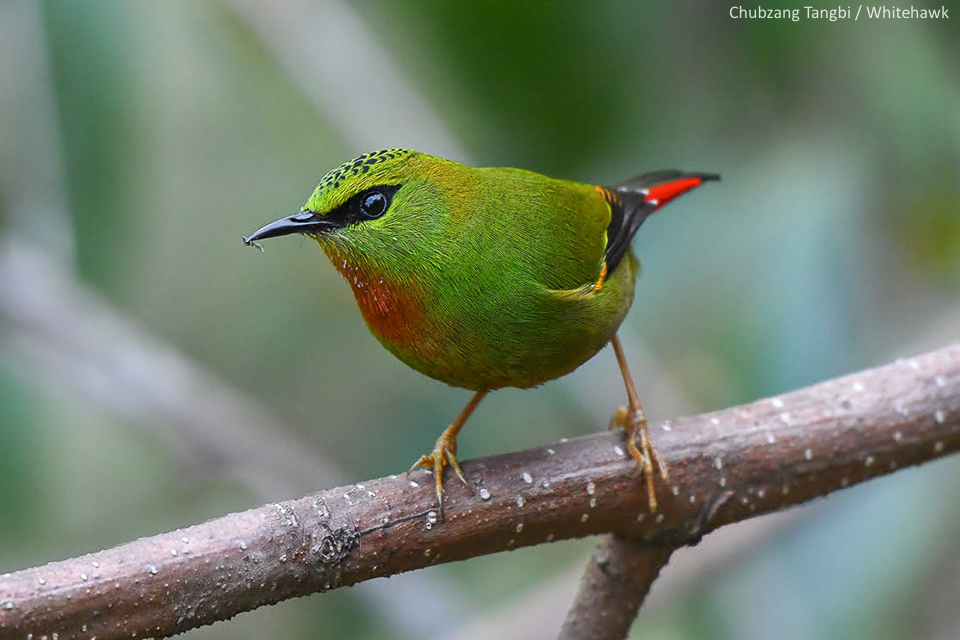 Asia's big up-and-coming birding destination is the land-locked country of Bhutan. Bhutan appeals to us for several reasons. The small country is home to over 600 species of birds. Some of these are more easily found here than anywhere else in the world. This is the case of the striking and rare Rufous-necked Hornbill, Beautiful Nuthatch and near-endemic Bhutan Laughingthrush. It is also true for some fantastic pheasants, including Blood Pheasant, Himalayan Monal and Satyr Tragopan. Situated north of India and nestled in the shadows of the mighty Himalayas, Bhutan boasts a multitude of elevational ranges and thus great diversity of habitats, from tropical and sub-tropical forest, cloud forest, and up to high elevation passes. Bhutan is culturally beautiful – extravagant Buddhist temples, dzongs, monasteries draped with colorful prayer flags, intriguing relics and stunning architecture call to us, and are set in the most scenic of landscapes one could ever imagine.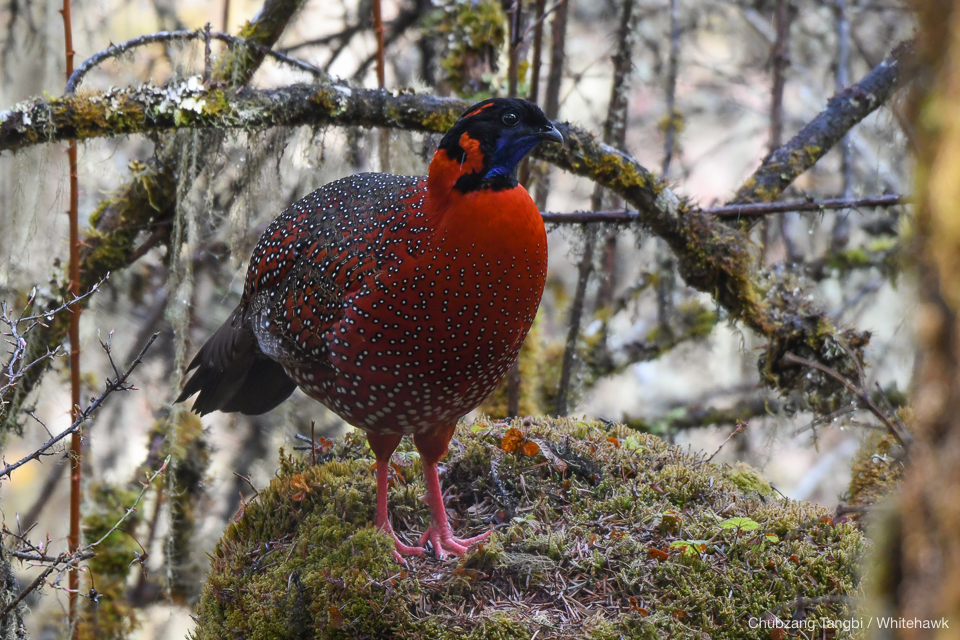 Bhutan: Birding in the Himalayas
For these reasons and many more, we are excited to announce Whitehawk's first birding tour to Bhutan. Bhutan: Birding in the Himalayas is a 16-day, cross-country journey through this spectacular country. With our highly experienced local guides, we will visit the best areas for birding along the way. Many of these sites are still begging to be explored. During this tour we will travel through a wide range of elevations. This will help maximize the different species of birds we will find during the tour. We will visit lowland tropical and subtropical forests as well as high elevation passes with mesmerizing views of the Himalayas.
Cultural stops along the way will complement our days of birding. There will no doubt be birds to see around the enchanting monasteries and monuments, bringing us the best of both worlds. Additional birds we will seek out during the tour include Ward's Trogon, Himalayan Cutia, Fire-tailed Myzornis, Ibisbill, Long-tailed Minivet, Indian Paradise Flycatcher, Hooded Pitta, and Crimson Sunbird, among many others.
A Glimpse at the Tour
This tour begins in Guwahati, India and finishes in Paro, Bhutan. We traverse the rugged landscape, traveling in a comfortable van from southeast to western Bhutan. Each night we stay in local hotels and nature resorts, accredited by the Bhutan bureau of tourism. Our local guides, as well as our Whitehawk tour leaders, have a wealth of knowledge on the birdlife and wildlife of Bhutan; there will be opportunities to learn and see plenty of new species around every curve of the mountain. Our first Bhutan: Birding in the Himalayas tour will run April 12-27, 2020. Please contact us for more information about this new and exciting tour!