Angel Muela
As a young boy growing up in the outskirts of Madrid, Angel Muela spent much of his youth in the open fields around his house watching birds enthusiastically. The captivating image of a bird on the hunt drew Angel deeper into the world of raptors. As he grew older, his interest in birds of prey only got stronger. When he was 15 years old, he began working in wildlife rehabilitation centers in his native Spain. This experience inspired him to continue to pursue his dream of working with and conserving birds of prey. But that wasn't enough for him. He also had a strong passion for sharing his love of raptors with others. When he moved to the U.S. to begin college, he gave presentations to local school groups with a live raptor on his fist.
While still in university, Angel began spending his summers in Panama working on a Harpy Eagle captive breeding and release project for The Peregrine Fund. Four years later, he graduated with a degree in Wildlife Conservation Biology. Soon after, he moved back to Panama full-time and continued to work for The Peregrine Fund for several more years. For the past 20 years he has worked in Latin America with many different raptor species including Harpy Eagles, Orange-breasted Falcons, and Ornate Hawk-Eagles.
As one of the few falconers in Panama, Angel works closely with the Ministry of the Environment. He voluntarily helps to rehabilitate and/or release any birds of prey that they place in his care. Through Whitehawk, Angel hopes to share his love of raptors with anyone who will listen and hopes to continue working toward the conservation of all birds around the globe.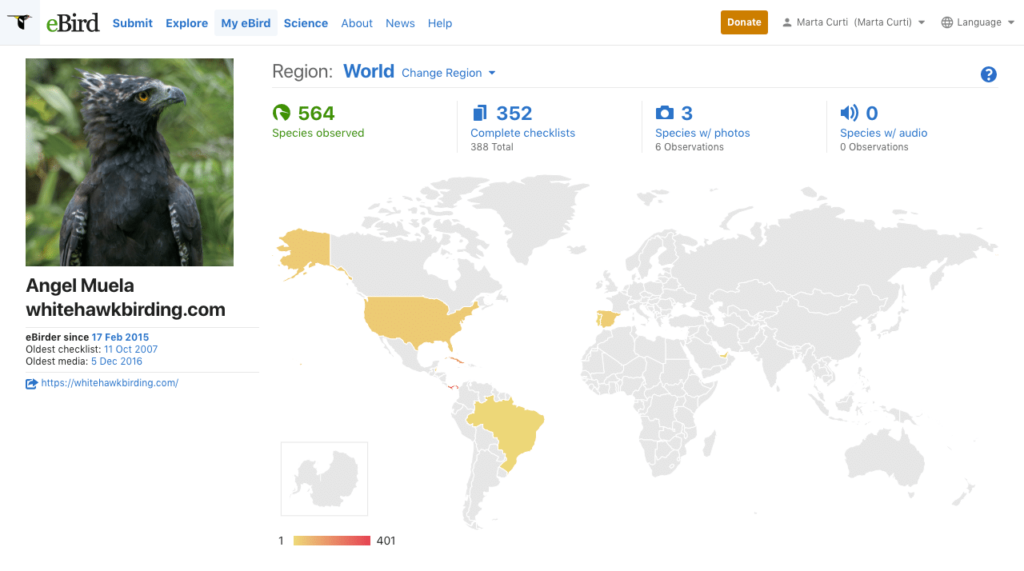 Tours led by Angel: